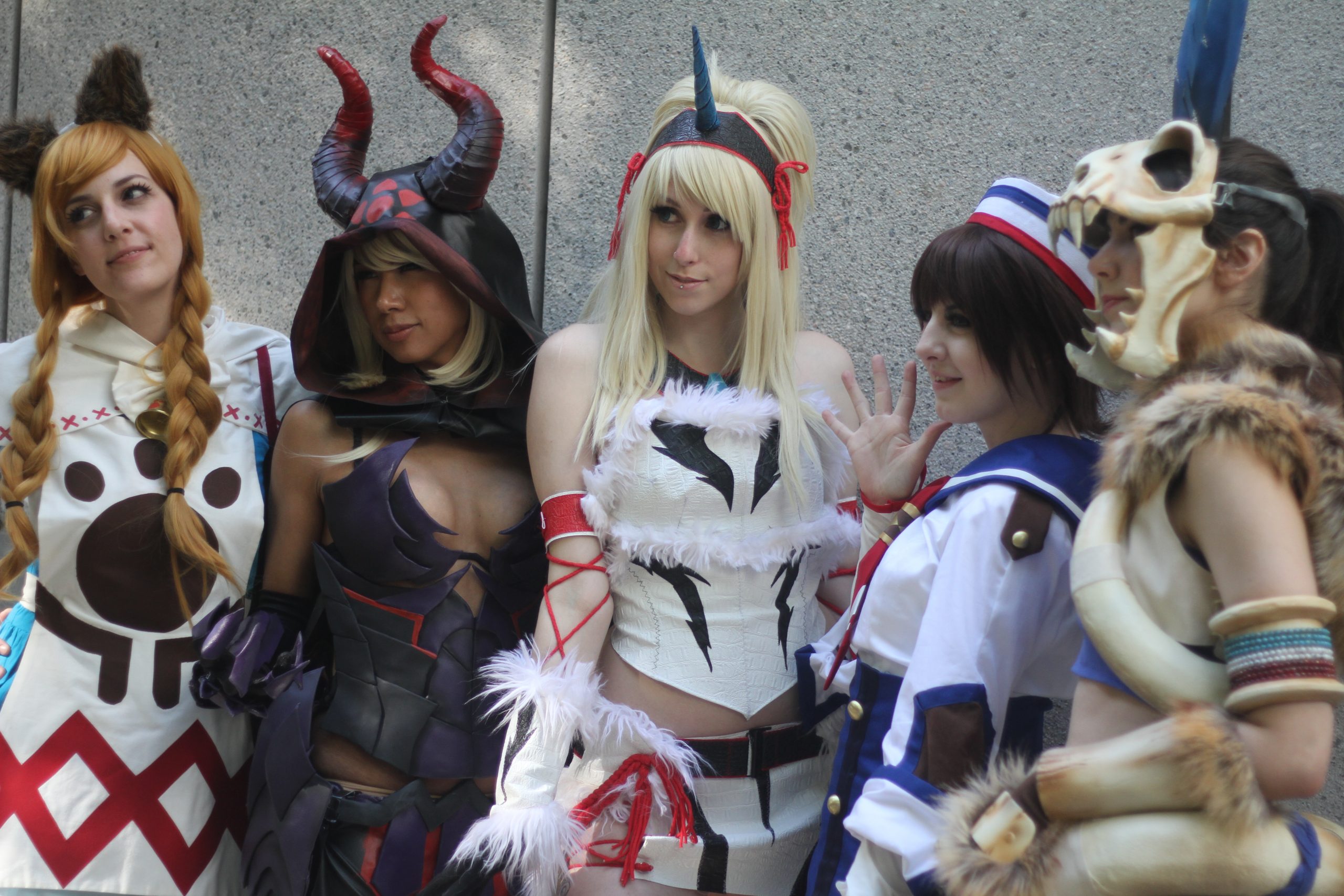 Fanime 2017 Brings Once In A Lifetime Memories To Attendees
Fanime is one of the largest and most popular conventions not only in California, but in the country. If you haven't had the opportunity to attend Fanime, let this article be your eyes and ears, because it isn't something you would want to miss!
A personal favorite draw to Fanime of mine has always been the super active fandoms. A fandom is a group of people who all enjoy the same piece of media (i.e. Naruto, Love Live! and Sailor Moon all have very active fandoms.) The Love Live! meetups are always a very fun time because you get to dress up, dance and act silly. I took some videos of themeetupp, and it was a lot of fun!
If shopping is your thing, Fanime is a top place for that. Not only does it have an amazing Dealer's Hall, famous Artist Alley but it also has a massive swap meet! It was an absolute joy to go to my first ever swap meet. As much as I love all of the currently airing anime, it has become much harder to find merch of my favorite 2008-2014 anime at conventions sometimes. I didn't have that problem at Fanime and was able to walk away with some of my new most prized nerd trophies. (aka figures!)
https://www.instagram.com/p/BUmjndDl8Ui/?taken-by=pj_hime
One of my top things that Fanime is famous for is the Fanimaid Café. Their bio on the Fanime website reads, "Okaerinasaimase, Goshujinsama! Welcome to FanimeCon's very own Fanimaid Café with the most amazing themed dining experience we have to offer! Join us for our 11th year of bringing Akiba maid cafes to the west coast ˭̡̞(◞*˃ᆺ˂)◞*✰
Enjoy delicious food enchanted with moé charm, play tabletop games with your maid, and watch our spectacular stage performances!"
Fanimaid Café is a fun interactive experience that brings the feelings of an authentic maid Café right here to San Jose. (And, if I do say so myself, this is one of the BEST events I have ever been to. One of my favorite Maid Café experiences I have ever had.)
You can follow them on Facebook (Fanimaid Café) and Twitter (@fanimaidcafe) for live updates.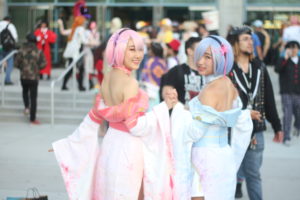 When I asked attendees about their favorite reasons to go to Fanime, Melissa Kaser proudly exclaimed, "I really love the gong show. It's different every year and going to it made my night."
Other attendees cited the nostalgia critic marathon, Yaoi Bingo, Musicfest, Masquerade and the Black and White Ball as their favorite things that Fanime has to offer!
Cosplay is one of the biggest draws of Fanime, so just being able to witness the amazing
cosplays themselves is enough of a reason to go to Fanime. Fanime brings hundreds of some of the best cosplays in the country to show off their amazing costumes.
If you are a cosplayer or cosplay photographer, then there are dozens of amazing backdrops and settings you can use for the coolest photos possible! I was lucky enough to be able to work with my favorite photographers in a beautiful open area. The convention is surrounded by amazing places to shoot and hang out!
https://www.instagram.com/p/BX3ewD9BC-F/?hl=en&taken-by=thebombshellcosplay
Most people enjoy Fanime because it's a very "chill" environment that makes it very easy to hang out with friends in almost any section of the conventions. There's also great ways to make new friends who like the same geeky stuff as you do. If you're interested in Fanime, definietly check it out! I reccomend it 100%!
Sign up to Receive the NERDBOT News!
[tipjarwp]