Vandalism is not a modern-times problem. Phallic graffiti in the ruins of an ancient Roman fort, jokes about manhood in the Pyramids- yes, it seems that nothing is sacred no matter the time, place, or era of history. Apparently vandals get creative sometimes, as seen in Sacramento, California.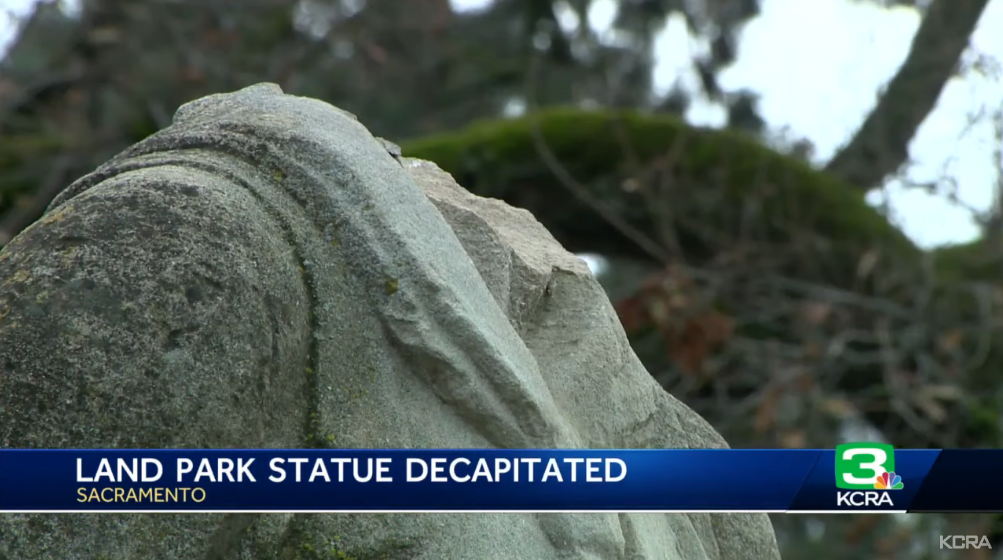 In Land Park sits a granite statue of Charles Swanston. Swanston was one of many Americans who attempted a westward migration to get rich during the gold rush of the mid 1800s. What separates him from the thousands of others was how he realized the effort was likely going to be fruitless, and he'd probably end up making more money in another line of business. Namely ranching, butchering, and meat packing and distribution.
So wealthy and impactful was he that his son commissioned a sculptor, Ralph Stackpole, to memorialize the man in granite. After Swanston died in 1911, his son donated the statue to the city of Sacramento, where it now sits in the aforementioned Land Park. Of course, the main reason it's being talked about now is the unique form of vandalism it was subjected to.

Someone decapitated the statue and left its severed head laying on the ground next to it.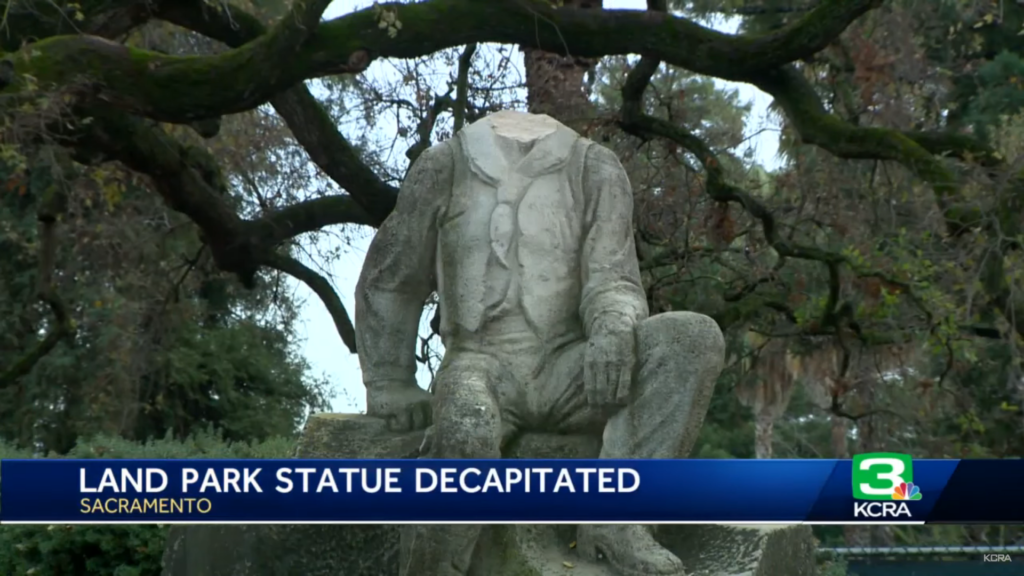 So who chopped off the head of Charles Swanston's statue? Currently no one knows, but there's a $1,000 reward in it for you if you know who did. The obvious suspect would be someone or a group of people who aren't very fond of the meat industry; but that would require knowledge of who Swanston was and the work that he did. Maybe it was just someone who didn't like the statue at all and didn't care about who it represented. Whoever it was, investigators are looking for information about them.
If you ask us at Nerdbot, we have our suspicions of who it might have been…