Archeologists in Poland have found an adult female skeleton with a sickle placed across it's throat. While finding bodies buried with weapons isn't that unusual, it's how the sickle is placed that is causing some to think she may have been a suspected vampire. 
"The sickle was not laid flat but placed on the neck in such a way that if the deceased had tried to get up most likely the head would have been cut off or injured," explains Professor Dariusz Poliński of the Nicholas Copernicus University. "Ways to protect against the return of the dead include cutting off the head or legs, placing the deceased face down to bite into the ground, burning them, and smashing them with a stone."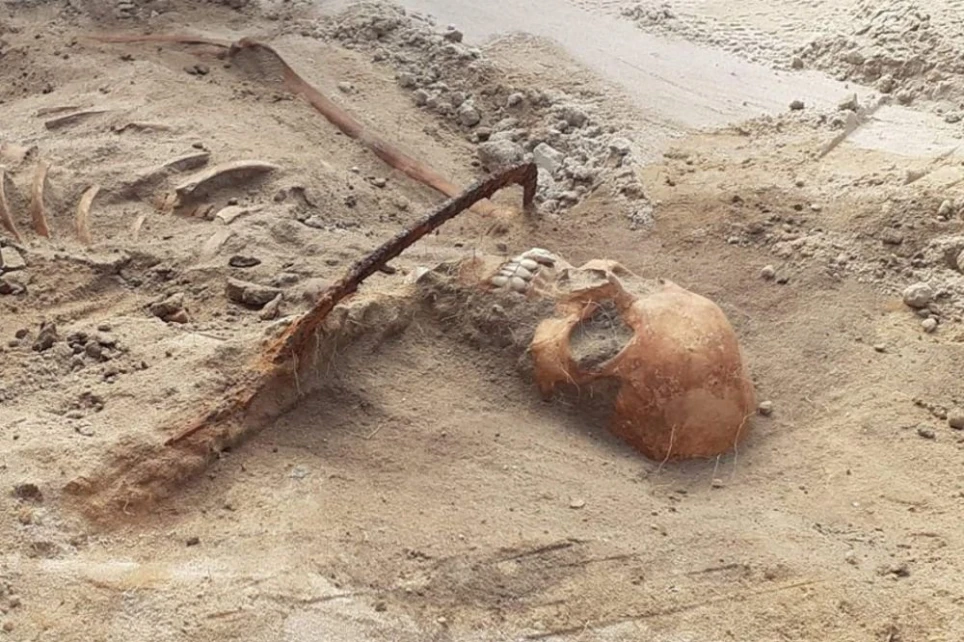 So the question is 'why would someone be worried about their loved one raising from the dead? And why would they want to cut their head off?' Aside from the sickle, there are a few other signs pointing to the body belonging to a suspected vampire, namely a lock around her toe and a protruding tooth.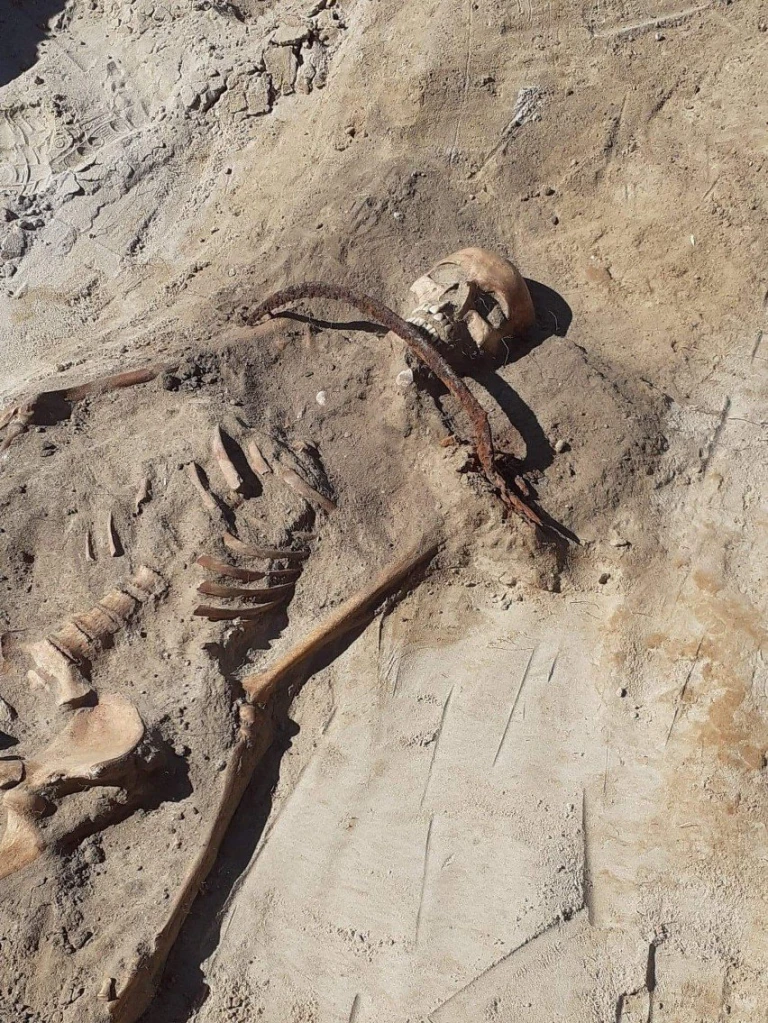 The body was found while digging in a 17th-century cemetery, in the village of Pien in south-eastern Poland, and elongated teeth run through many regions' lore about vampires. The padlock is a bit more unique. Professor Poliński explains that the padlocking of the big toe on the skeleton's left foot probably symbolized "the closing of a stage and the impossibility of returning." 
The skeleton was also buried with a silk cap on symbolizing that she may have been of high social status.