I've talked a lot about our love of AppleTV+'s alt-history space-race series "For All Mankind." It's one of those special projects that mixes so many of my passions- NASA, strong performances, even stronger writing- with a budget to boot. I cannot recommend it enough to fellow spacephiles who still get teary-eyed at launches.

With a proven track record of (pardon the pun) out of this world production, season 3 was already shaping up to be something impressive. Without spoilers- you are not prepared.

As watchers of the show know, things fall in line with true history of the USA's space race with Russia, but then deviate. What if the Reds made it to the Moon first? What if the first person to walk on lunar soil was a woman?! What if the USA never stopped believing in NASA and the possibilities of space exploration? Those are the types of things you'll encounter here. Sure, there are real personalities out the wazoo for any history buff, but what really keeps me coming back are the original characters. [Karen Baldwin and Wayne Cobb ftw.]

Season 3 brings us, the viewers, up to the 1990s. Technology has progressed to a point that there are HOTELS in space. Also, a newly fueled space race between the USA, Russia, and the private sector. Sound familiar? Think…Tesla, SpaceX, and Blue Origin. And, American politics play a very large part of the storyline. Remember who was running for public office at the end of season 2? Yeah. YEAH. That.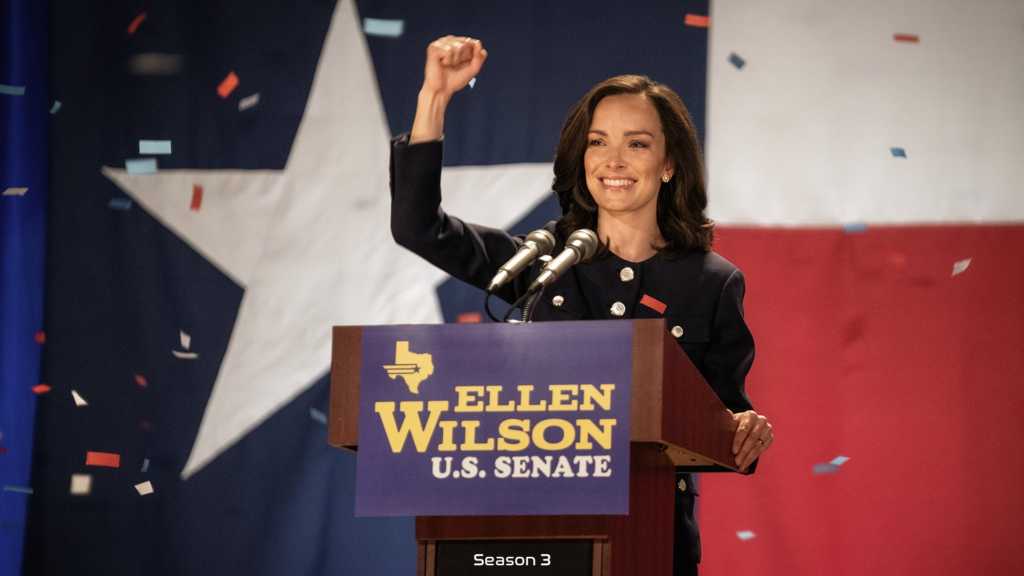 I can't get into spoilers or anything- no really, I promised I wouldn't- but season 3 blows season 2 out of the water, from episode one on. Not that season 2 was bad, it absolutely was the definition of slow-burn until the finale. Season 3 starts at full throttle, and doesn't let up. At least not in the 8 of 10 episodes I was privy to.

We'll have interviews with cast (Joel Kinnamen and Wrenn Schmidt) and creatives (Ronald D. Moore, Ben Nedivi and Matt Wolpert) about the show throughout the release of season 3, so as not to spoil anything for viewers. But trust me, you want to watch "For All Mankind."

AppleTV+'s original series seasons 1-2 are available to stream now. The premiere of "For All Mankind" season 3 hits on June 10th, 2022.