Do you like twisted versions of childhood classics? Then director Rhys Frake-Waterfield has the movie for you! His upcoming film "Winnie the Pooh: Blood and Honey" is described as a "horror retelling of the famous legend of Winnie the Poo." We're assuming that typo is intentional. 
We know "Blood and Honey" will star Amber Doig-Thorne, Maria Taylor, and Danielle Scott. London-based film company Jagged Edge Productions is producing.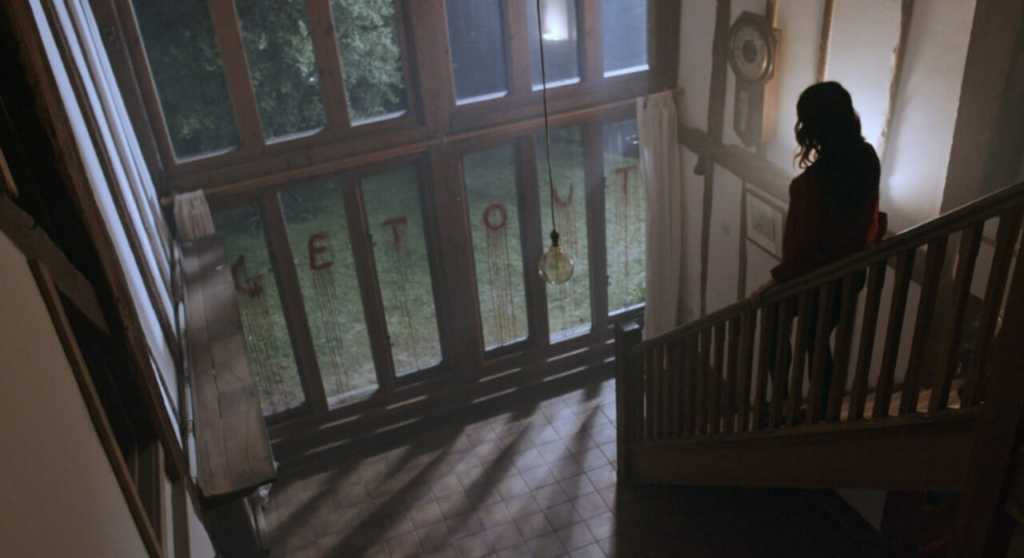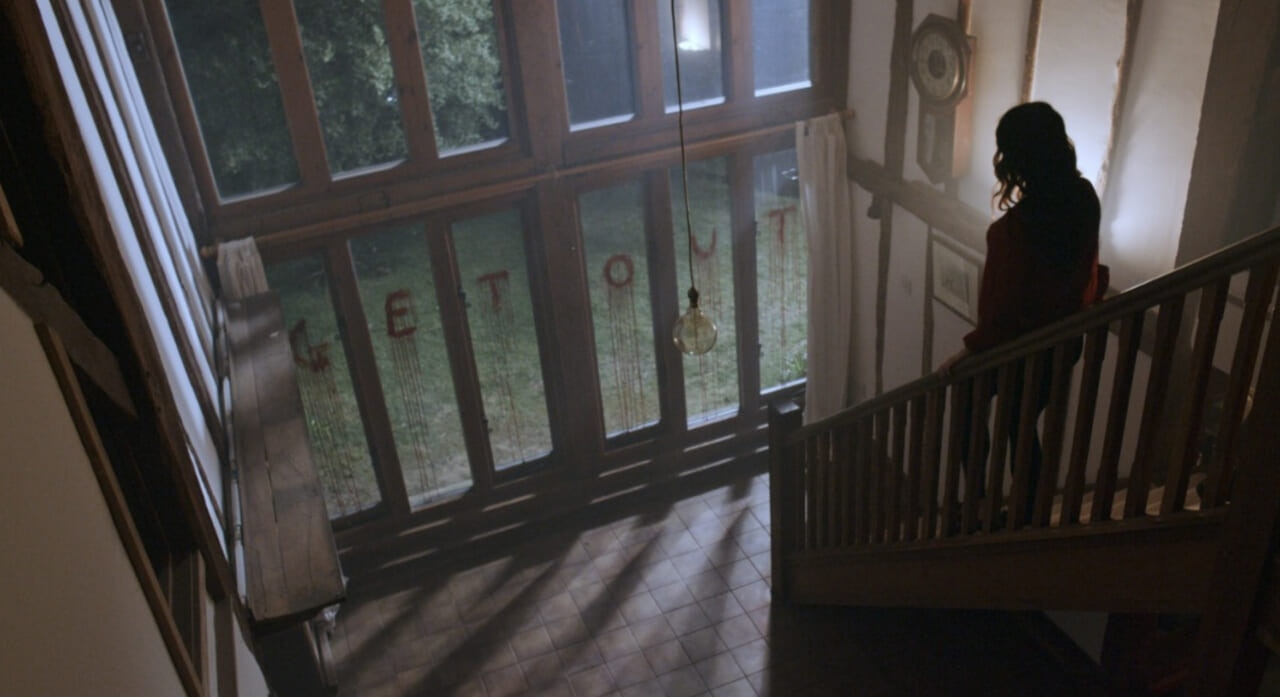 Jagged Edge Productions posted about the film on their Facebook page on April 27th, saying the film was shooting along with some stills. The images from that post show masked figures terrorizing young people in a remote location. 
One of these figures dawns a slightly humanized Winnie the Pooh mask. The other wears a more realistic looking pig mask, complete with curled pointy teeth. One still shows blood scrawled across a window saying "GET OUT" that gives off massive "You're Next" and "The Strangers" vibes. Given that and the other stills, the safe bet is it's a home invasion movie.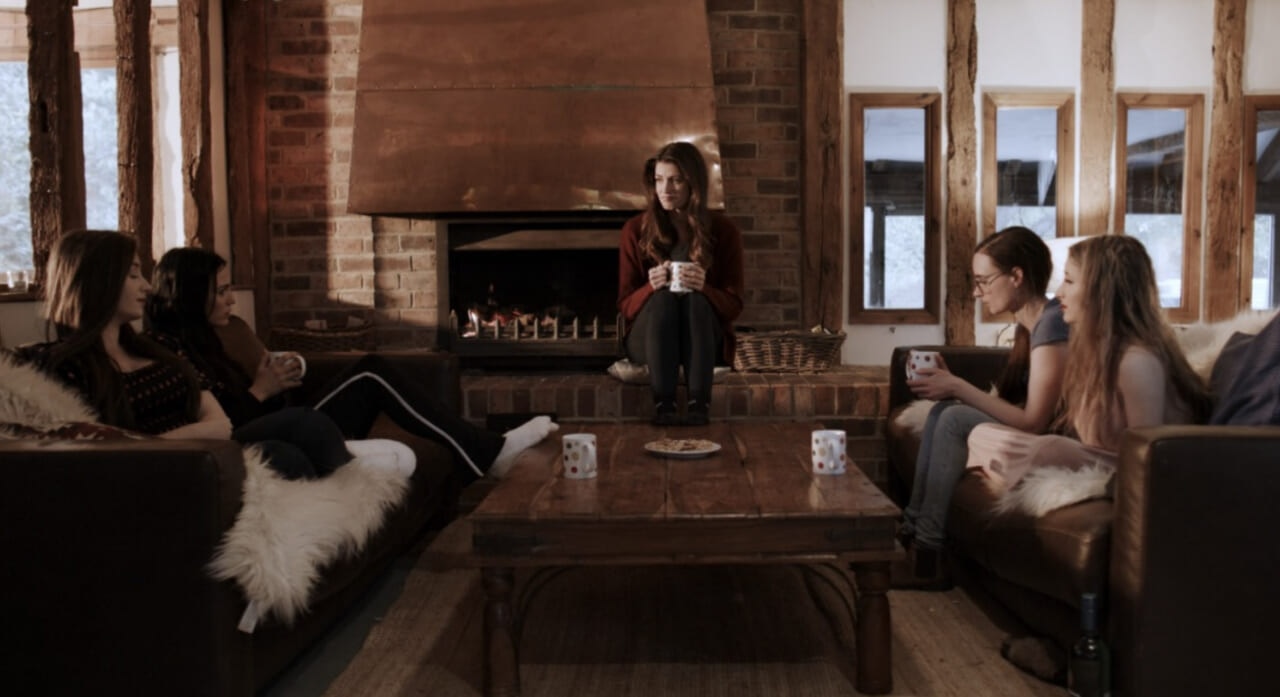 Even the director's public social media posts don't really promote the movie. Sans 2 Instagram stories. One is the Pooh masked character dancing around with the caption "When the night shoot hits you. Winnie the Pooh's all grown up." The second story was posted 3 weeks ago. It's of the same character leaning over doing something, only to quickly look up. But it does say "Thats a wrap on Winnie The Pooh horror." If that's the case the film has not been in post production very long so it may be a while before we see it. 
For those that may think it's weird for a small independent film to not be promoted by its creators all over social media, there is a theory. While Winnie the Pooh is in the public domain as of this year, Disney's version is not. Meaning if it looks like anyone is portraying the Disney version of Winnie the Pooh they could still be sued for copyright. 
Universal has a similar claim to Frankenstein's monster. While the character is in public domain and anyone can use them, Universal retains the rights to their version. Basically you can tell a Frankenstein's monster story all you want. But paint him green, give him a flat top, and put bolts in his neck- you're going to be in some trouble.
Everything we are seeing shows the character is clearly not based on Disney's interpretation. But, the company does have a reputation of being very litigious. And even a frivolous lawsuit could have enough financial impact to tank an independent movie before it releases. So while they are creating a cool air of mystery, they may also be trying to fly under the radar a bit.

"Winnie the Pooh: Blood and Honey" does not currently have a release date. We'll let you know what we hear about this and other news.