Ryan Reynolds is headed back to Netflix for a wholesome (ish) looking sci-fi romp with "The Adam Project." He re-teams with "Free Guy" director Shawn Levy for the film.
Reynolds plays Adam, a time-traveling pilot who teams up with his younger self to seemingly right some catastrophic wrongs. The project is actually teeming with reconnections. It stars "13 Going On 30" duo Mark Ruffalo and Jennifer Garner as Adam's parents. It also has fellow Marvel alum Zoe Saldaña, who of course starred with Ruffalo in the later Avengers films.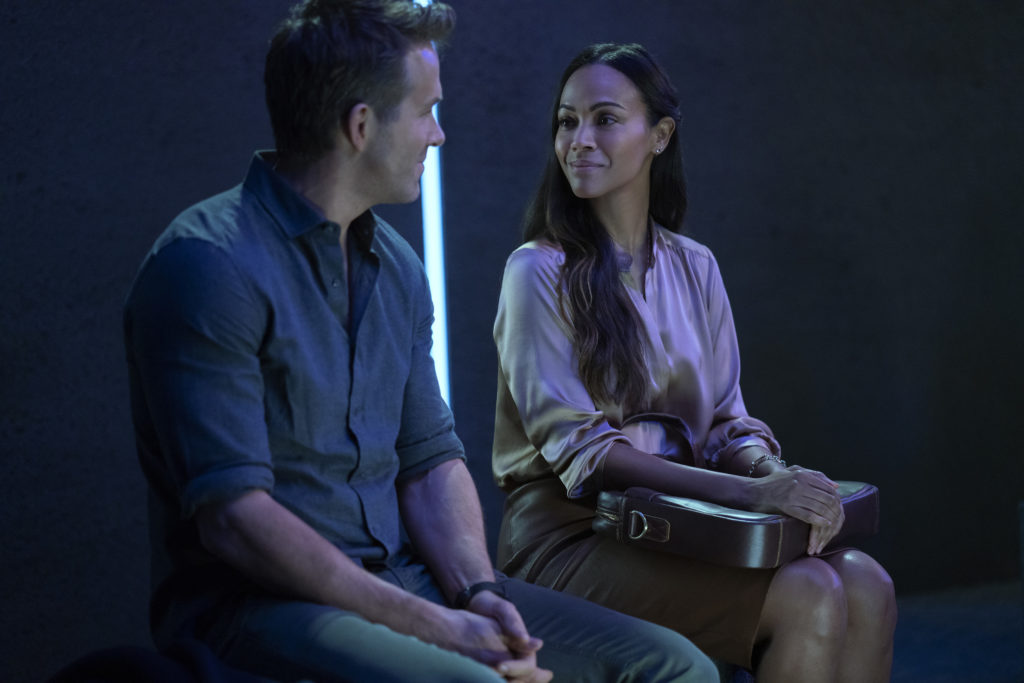 Finally just to complete the degrees of separation game, Catherine Keener also stars. Keener has been in two films with Ruffalo. They both were in "Begin Again," and were Max's parents in Spike Jonze's adaptation of "Where the Wild Things Are."
You can catch the teaser trailer for "The Adam Project"  below.
Not going to lie, we kind of love the two handed "definitely nottttttt a Darth Maul dual lightsaber"  weapon. Also the entire slightly more family friendly vibe of the film. Not that we don't enjoy a crass bit of comedy as much as the next person. However it's good to see Reynolds flex a little bit outside of his Deadpool persona which has dominated much of his recent work. 
Plus, we haven't had a good family friendly sci-fi film in a while!
"The Adam Project" debuts on Netflix on March 11th, 2022.