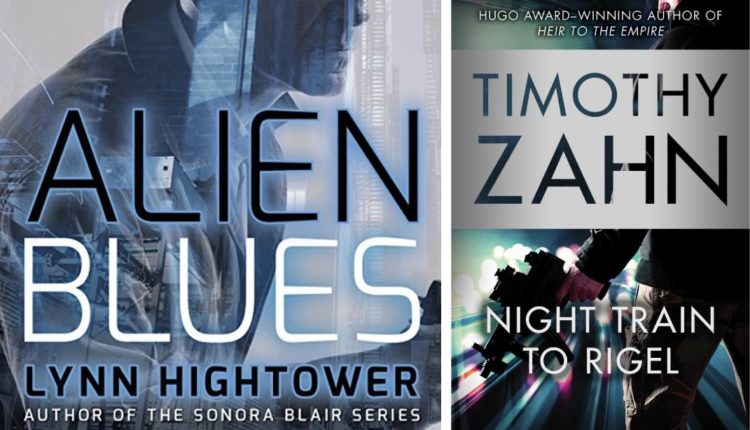 What Classic Sci-fi Novels Need Movie Adaptations
We've all read your favourite sci-fi novel and wondered how they would look on the screen. It's fascinating to see your favourite sci-fi character living and breathing with their high-tech devices in TV series or movies.
Dune 2021 hit the records with the characters leaving the pages and appearing on the digital screen. People are moving from hard paperbacks to kindle, and gambling has moved to online bookmaking sites like GG Bet, and now you shop online.
All in all, ask any avid reader, and they will give you a list of novels they want movie adaptations, especially Sci-Fi. Let's see which favourite sci-fi novels are ready for movie adaptation.
Alien Blues by Lynn Hightower
A film version of Alien Blues would not be your typical police procedural. When we first see David Silver, a troubled homicide investigator, he's been assigned the task of tracking down the "Machete Man."
However, following the slasher's movements needs more intelligence than Silver and his accomplice Mel Burnett muster. String is an Elaki alien whose superior technologies make someone an important third wheel—and who will eventually assist them in solving the crime.
In the Elaki series, the trio kicks human and extraterrestrial butt in the middle other than their dramas. As a result, we're picturing anything along with the nature of Sherlock, but with an extraterrestrial twist.
Night Train to Rigel: The Quadrail Series by Timothy Zahn
The "Quadrail" transportation system is controlled by alien "Spiders" and links Earth to twelve galactic realms. Frank Compton may be a discredited Earth intelligence operative, but he's still the finest of the finest the Spiders need his help to prevent an interplanetary war.
Compton boards the Quadrail, followed by a badass female companion and sets off to save humanity from alien predators. Idris Elba would relive his roles from Pacific Rim to star in the full picture in our wildest fantasies.
The Cecelia & Kate Series by Patricia C. Wrede and Caroline Stevermer
PBS would be up for a British period fantasy, right? In Patricia Wrede's universe, Regency-era England is a time of parlours, frilly dresses, and sorcery.
Disillusioned with life as English socialites, teenage cousins Kate and Cecelia become entangled in witchcraft when a famous wizard is endangered. Each book in the series introduces exciting new adventures. However, it's the girls' evolution into wives, then mothers, that gives you the same fuzzies you experienced while watching Hermione Granger grow from frizzy hairs to manageable.
The Shore of Women by Pamela Sargent
We've finally recovered from our Handmaid's Tale high, and we're looking for more substantial, female-focused dystopian novels. The Shore of Women, Pamela Sargent's feminist classic, ticks all the boxes. A global catastrophe has changed the power balance, putting women at the apex of the societal order.
Birana is exiled to live with the males after calling into question her all-female civilization (which, by the way, we're envisioning as a more wicked version of the Amazons). She creates a bond with Avril, and both realize that the gender distinctions are not what they thought. We do hope the film goes to the silver screen for some fun for the readers.
All the Birds in the Sky by Charlie Jane Anders
In this Award-winning Nebula story, set during a futuristic global warming crisis, witches face off against technologists.
While expert Laurence believes that technology will solve the climate crisis, his estranged boyhood pal feels otherwise. Patricia is a graduate of a prominent witchcraft academy, and her race believes that witchcraft is the answer. However, as the apocalypse approaches, the opposing factions must work together if they are to endure Patricia and Laurence's growing romance may be the answer.
With its blend of enchantment, science but genuine issues such as climate change, we'd want the Sense8 makers behind the camera.
Wylding Hall by Elizabeth Hand
Consider this: An old country house. Britain's out-of-the-way countryside. An acid-punk bandmate who unexpectedly disappears. So starts the award-winning Wylding Hall, which further cuts to the current day as the remaining musicians, along with an ambitious documentary filmmaker, struggle to figure out what happened to their frontman.
As a result, the work has all the hallmarks of a moody indie: a 1970s soundtrack, dark romance, and medieval fantasy. We'd like to see Park Chan-wook perform his Stoker magic on this one.
Many readers love all these sci-fi novels who want the characters on the screen to spread the magic. We earnestly hope someone puts a serious effort into putting these novels under the camera lens. Let's hope we will see these sci-fi novels on our TV screen soon. A shout out to TV industry people!
Sign up to Receive the NERDBOT News!
[tipjarwp]