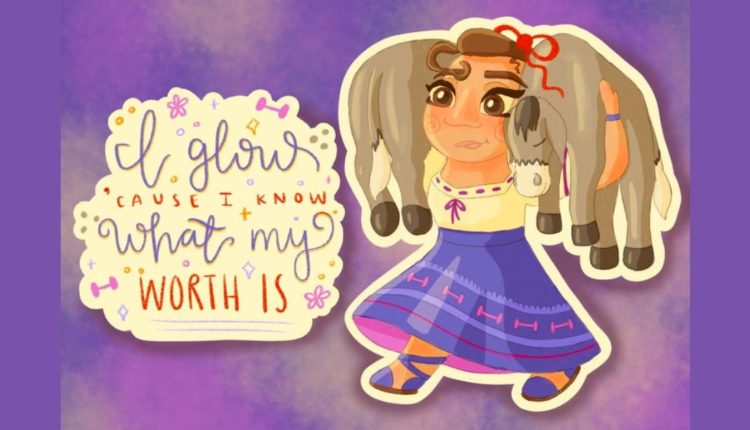 Looking for Luisa Merchandise From "Encanto?"
According to rumors, Luisa's physique in Disney's "Encanto" were something artists had to fight for. Apparently, her muscles were a point of contestation. Luckily they did, because what we got was the strong woman that so many little girls are now gravitating towards. There's such a big demand for Luisa merch that Disney has failed to deliver, that fans are wondering "where can I get Luisa items?"
We scoured the internet, and the best place we found was Etsy. Just to reiterate this is all unofficial and unlicensed, but that doesn't mean we love it any less. One thing about Etsy that we LOVE is that we get to support small businesses and artists. Here are some of our picks.
This Cute Sticker Set
Luisa Mug
Luisa's Door Bookmark
Luisa Sweater You Can Wear To The Gym
Adorable Madrigal Peg Dolls
There's a ton more if you search for Luisa Madrigal that we couldn't list here. But if you're looking for anything and you can't find it officially made, Etsy is always a great place to start.
Sign up to Receive the NERDBOT News!
[tipjarwp]