HBO Max's upcoming "Harry Potter" 20th reunion special is right around the corner, and the streaming service just released another featurette for "Return to Hogwarts." Reuniting key cast from across all 8 films, the special is also omitting a pretty big component of the franchise- author JK Rowling. But we're not mad about it, considering her frankly disgusting personal views on trans individuals.

ANYHOW, on to the new featurette!

Our favorite part? Draco Malfoy actor Tom Felton twirling the lovely Hermione Granger actress Emma Watson. *heart eyes*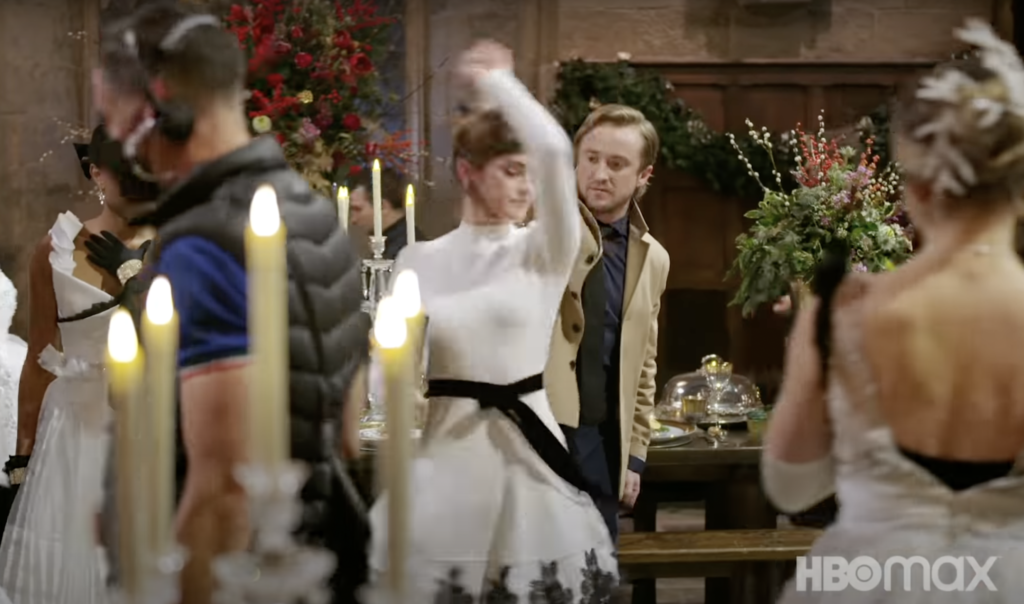 "Harry Potter 20th Anniversary Return to Hogwarts" hits HBO Max on New Year's Day 2022.
Sign up for HBO Max here. By clicking and signing up, Nerdbot may make a small commission, which helps us keep the lights on.