Our solar system is one of a kind, and space is beautiful. If you find yourself browsing NASA's Hubble images and archives, then you might really enjoy these puzzles. Chronicle Books has three different 100-piece puzzles of planets. They currently have Mars, Earth, and Mercury.
They're HUGE! Each Puzzle is 2.5 feet in diameter. They also have the moon but it's only 9×9 inches. Which makes it perfect to pair with the puzzle of Earth if you're putting these together to hang on the wall.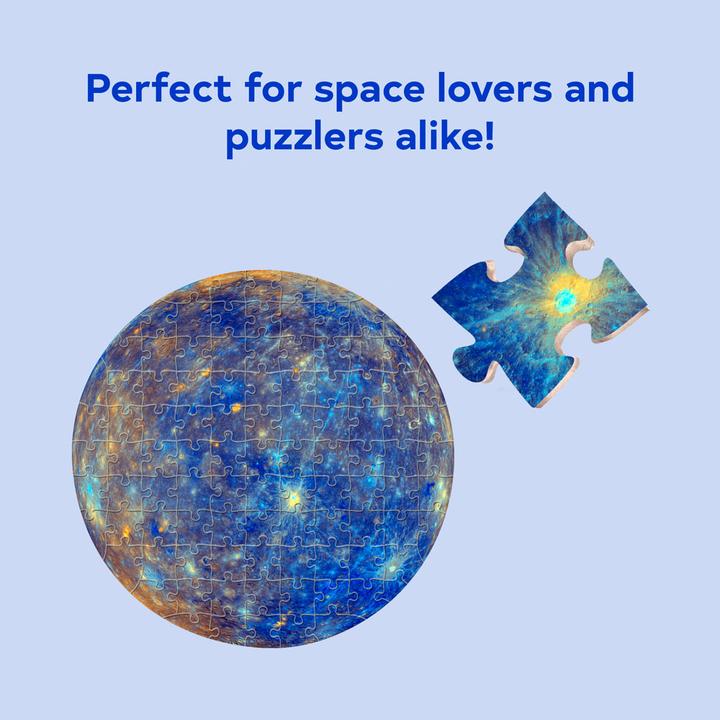 These puzzles would be great for anyone who likes to look up at the stars. Or for kids who are learning about the solar system! Check out the puzzles at Chronicle Books here. We're hoping that when they do the outer solar system they make them even bigger!
DISCLOSURE: This post may contain affiliate links. Meaning when you click the link and make a purchase, we receive a commission, which helps Nerdbot keep the lights on.