Imagine if you will, a different universe. One in which Sir Patrick Stewart was NOT Captain Jean Luc Picard on "Star Trek: The Next Generation," and Wesley Snipes WAS Chief Engineer Geordi La Forge. What a world, right? Well, it could've happened.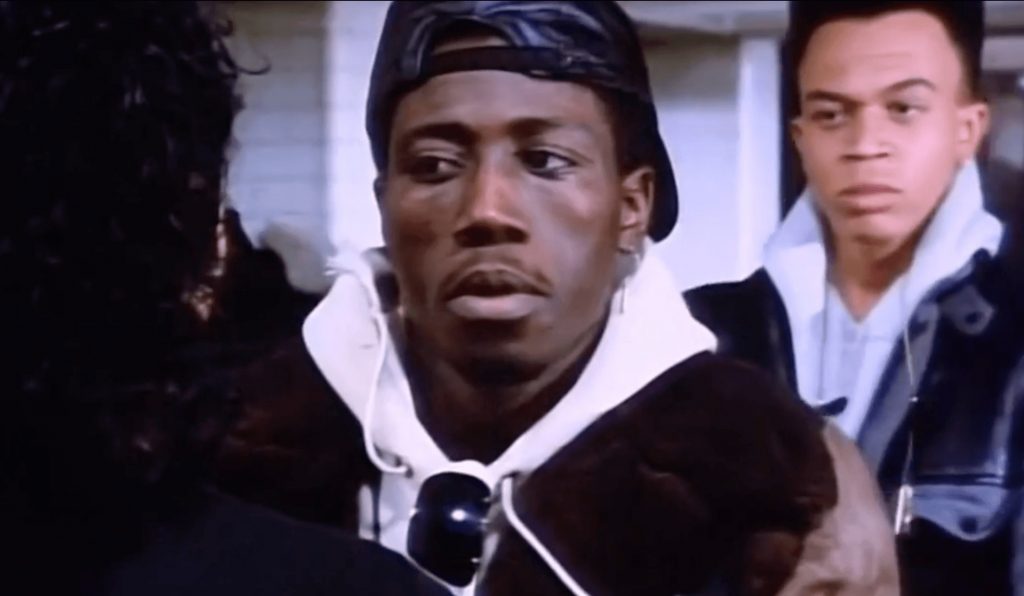 According to a single-page document, dated April 13th 1987, Snipes wasn't the only surprise possible casting choice.
Here's another fun one- "Alien" breakout Yaphet Kotto was considered for the role of Picard. And Rosalind Chao, who would eventually play Chief Miles O'Brien's wife Kaiko, was almost Tasha Yar. (Reminder that Yar was originally one of the leads of the series.)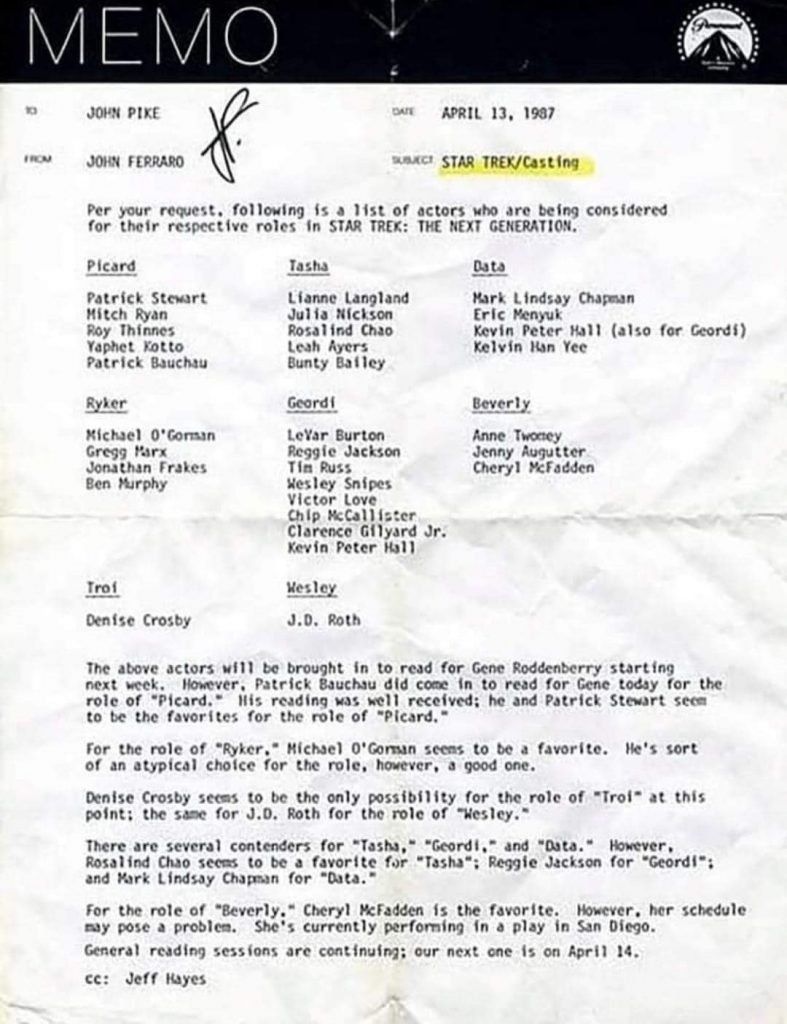 Okay also, seeing Tim Russ's name in the list for Geordi is pretty great. Because we all know how great he was in "Star Trek: Voyager" as Tuvok.
Obviously, we know how this series ended up being cast.

"Star Trek: The Next Generation" is available to stream on Paramount+. You can also pick up the complete series on Blu-ray on Amazon here.


DISCLOSURE: This post may contain affiliate links. Meaning when you click the link and make a purchase, we receive a commission, which helps Nerdbot keep the lights on.