NatGeo Documentary "Becoming Cousteau" Will Stream on Disney+!
We are delighted to report that the National Geographic documentary "Becoming Cousteau" has found its streaming home! The intimate look at the famed oceanographer Jacques Cousteau will hit Disney+ later this month.

This is the trailer first released for the project back in September-
"Jacques Cousteau was an adventurer and inventor who became a passionate environmentalist later in life" director Liz Garbus said of the project. "He was not born a protector of the seas — it was something he grew to appreciate as he witnessed  the undersea world changing before his very own eyes. I hope Cousteau's incredibly entertaining, epic life shows how much we can all evolve in life and in our attitude towards our place on the Earth. Cousteau is a true hero for our age, and his life story points the way to a better future."
Earlier today, Disney+ released a new teaser and poster, as well as a release date!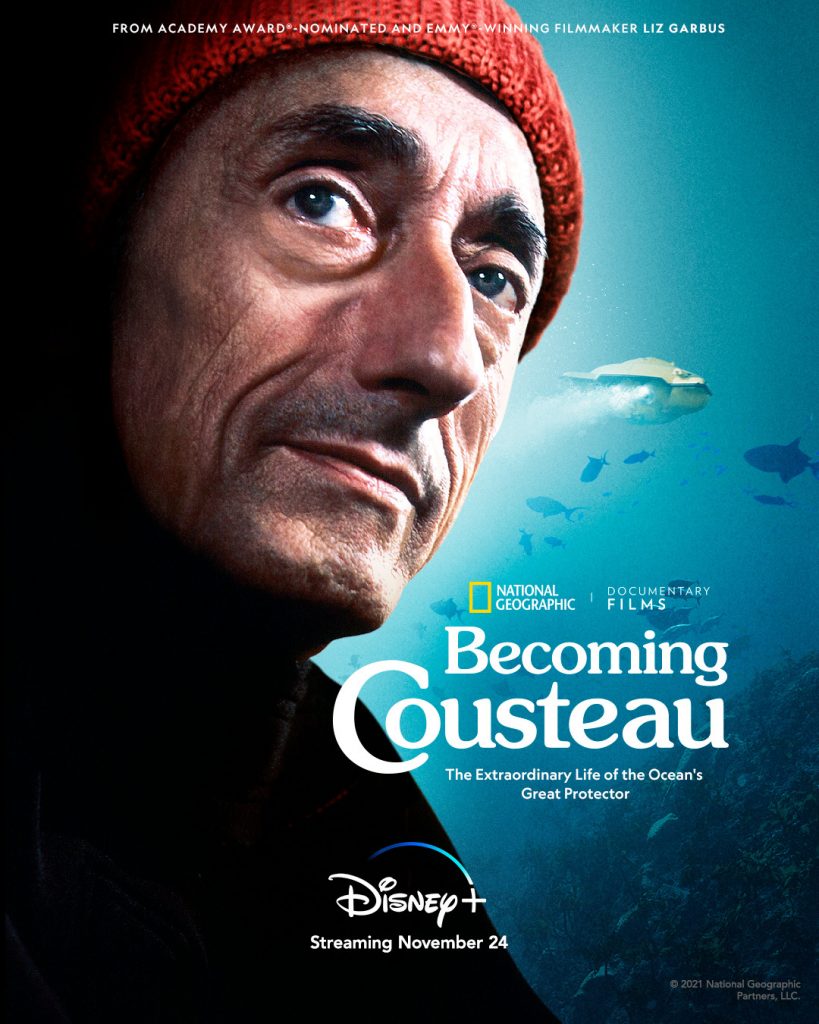 So, lets put on knitted caps and explore "ze zseaaa" on November 24th, 2021.
Sign up to Receive the NERDBOT News!