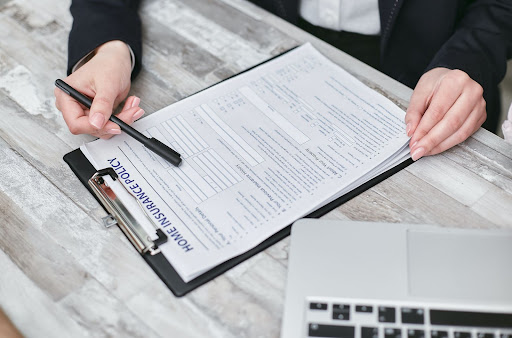 A Guide To Choosing Whether You Need Home Insurance Or Not
Do you need home insurance? Isn't home insurance a luxury, sort of like betting on insurance if you are playing blackjack and the dealer is showing an ace?

Not exactly. While there is no Australian law that says you have to have house insurance, if you didn't come up with the $955,927 cash (the price of a median home in Australia or the $1.4 million if you bought in Sydney) then expect your mortgage lender to require you to have house insurance.

After all, if you put only a 10 percent down payment on a house and borrowed the remaining $800 or so, the bank will want to know that you have the mortgage insurance to cover the loan should you lose your job or get into a disabling car crash.

Almost all banks in Australia now require what is known as Lenders Mortage Insurance (LMI) to protect them against massive defaults.

After all, primarily as a result of COVID, almost one-third of Australians are 30 days past due on their mortgage and only about 69 percent of Australian mortgage holders are currently up to date on their mortgage payments. (Source)

In addition, both building and content insurance is highly recommended.

The Parliament of Australia recorded that in the brushfires of 2019 and 2094, over 3,094 homes were destroyed by fire in NSW, Victoria, Queensland, ACT, Western Australia, and South Australia. It was noted that 2,439 homes were destroyed in New South Wales alone.
Since fires alone (not to mention floods, and storms, and as well the occasional earthquake) destroy millions of dollars worth of homes but also their valuable contents.

In point of fact, not only do 1.8 million people have no insurance coverage for their home but a whopping 80 percent of those who do have insurance coverage are underinsured That according to ABC.net.Au 

The problem comes that when people buy insurance to protect their home and its contents, they vastly underestimate the value of their home.

This happened to Susan Templeton, now a Labor MP, but back in 2013, when she lost her home to brush-fires, she was a communications specialist.

Ms. Templeton breathed a sigh of relief that she had full bushfire insurance on her home, but her insurance was for her home, built in the 1990s, with an estimated value of $400,000. But the insurance adjuster sadly pointed out that to rebuild in 2013 when the fire occurred, it would take $600,000 to rebuild their home.

And of course, had this happened in 2020 or 2021, the rebuilding costs would be so much worse.

At a minimum, all business owners and homeowners should have both building and content insurance intended to cover the total actual rebuilding costs of a burned down or flooded building, and the replacement of their contents.

Having their insurance company thoroughly evaluate how much the home or business and the contents are actually worth is the only way to ensure you will not be underinsured like MS. Templeton.

Renters, of course, do not have to worry about rebuilding a home if it is damaged due to fire or flood, but their car, their living room, and bedroom furniture, their clothes, and much more are always at risk.

Fortunately, content insurance alone for renters is relatively cheap. ABC News reports that at a minimum, half of all renters do not have insurance to cover damage from a flood or a fire. (SOURCE)

Compared to losing a nearly one million dollar home, having the loss of one's contents does not seem so bad. However, as many renters have almost all of their net worth in
their car and their furniture, not having content insurance is a big deal.

And the cost of content insurance for a renter? Typically around $25 per month, or about the cost of a night out for a family of four at a pizza restaurant.

The loss of a vehicle can also mean the loss of a job, and if the home is destroyed, renters, unless they have relatives they can bunk with, may need to spend up to $1,000 just living in a hotel.

Many homeowners in Australia also have a home for rent, and they may depend upon the income from that rental to pay their own bills.

However, a landlord can obtain landlord insurance that not only protects the value of the home but in a flood or bushfire, where the home is no longer safe for occupancy, pays the landlord for the lost rent for around 12 months' worth.

The bottom line is that insurance is not a luxury but a necessity, and people should not bet against nature in Australia, which has proven to be a great place to live but a rather wild place with storms, brushfires, and floods aplenty.

Contact a local insurance agent to discuss your insurance needs and to be absolutely sure that you are not underinsured.
Sign up to Receive the NERDBOT News!