"Squid Game" is the most recent worldwide hit on Netflix. It came out of nowhere, but the iconic costumes, sets and scenes have taken over the internet. From memes to merchandise, "Squid Game" is everywhere…but we can honestly say, we've never seen anything like this.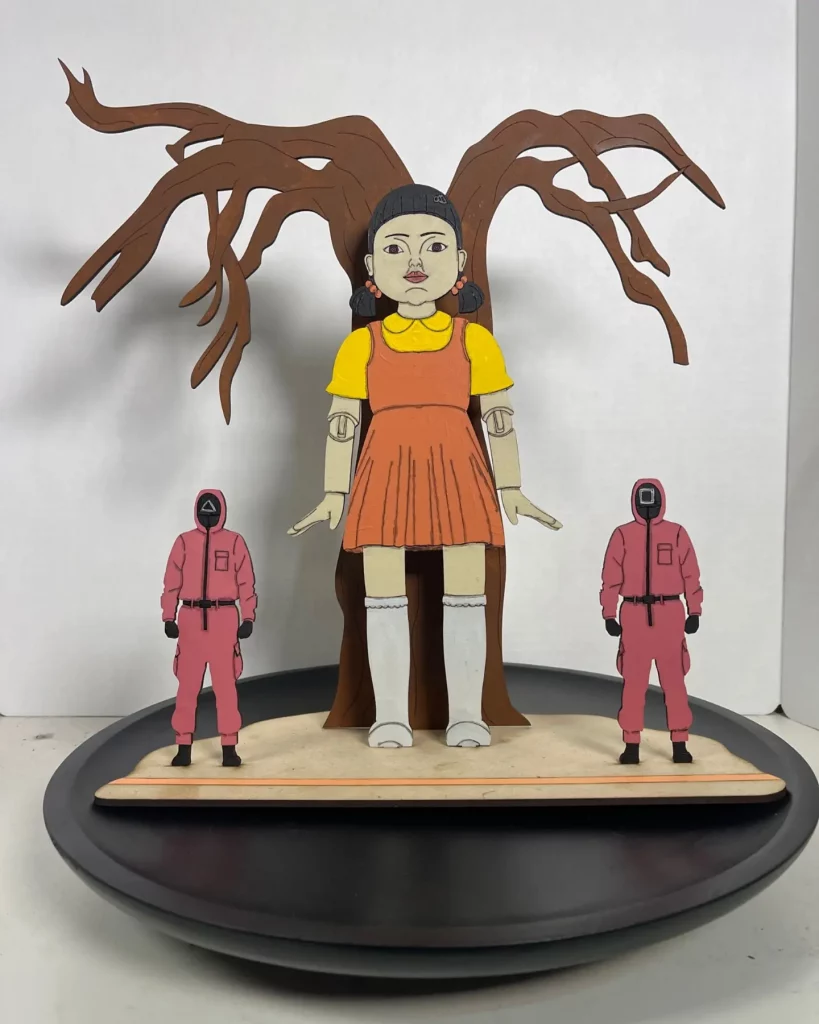 This one of a kind "Robot Doll" from episode 1 of "Squid Games" is a part of a DIY diorama set from Nerd Up. You can customize it if you'd like, but as you can see, this artist painted it in an accurate color scheme as the hit Netflix series.
Check out the work in progress:
As you can see, artist Isaiah Taylor, took his time in perfecting this unique diorama. You can get your own "Squid Game" DIY diorama set here.


DISCLOSURE: This post may contain affiliate links. Meaning when you click the link and make a purchase, we receive a commission, which helps Nerdbot keep the lights on.