Oscar winning director Chloé Zhao says she's interested in making Kevin Feige's "Star Wars" film! Michael Waldron was announced to be penning the script. Waldron has big credits to his name such as "Loki" and producing and writing on "Rick & Morty."
In an interview with The Playlist, "Eternals" director Zhao said that she would be more than happy to take on the project. "I'll do anything Kevin asked me to do," she said.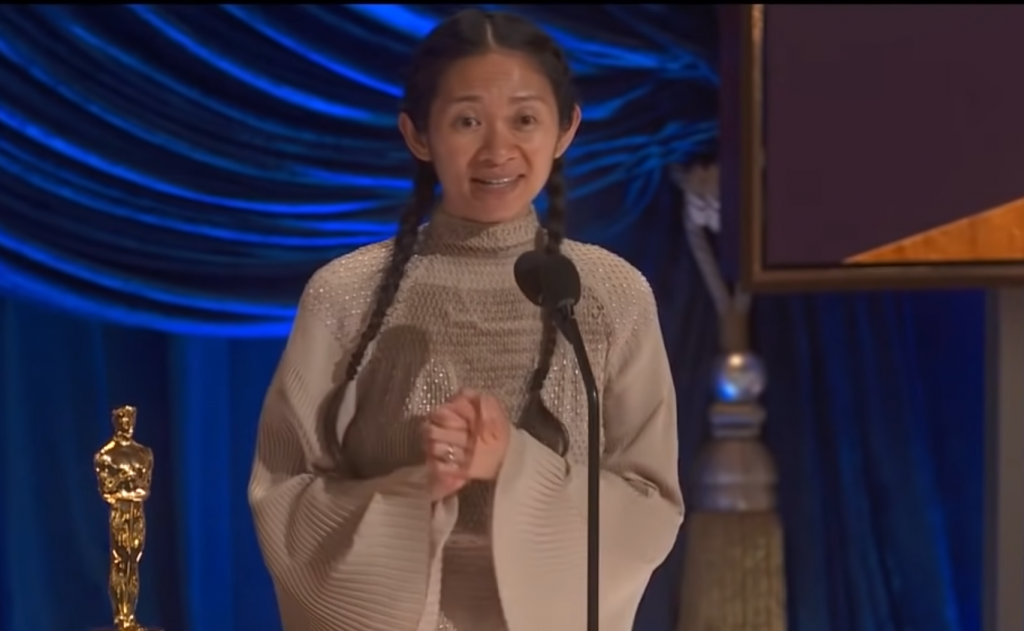 Zhao was previously asked about the topic of "Star Wars" earlier this year with Al Horner, but had to be careful with her wording. Not wanting to let outsiders know if anything had been talked about she said she would be open to the idea.
Feige, head of Marvel Studios, was announced as working in the galaxy far, far away back in 2019. LucasFilm President Kathleen Kennedy had told Rolling Stone at the time:

"Kevin has been a huge fan of Star Wars, and he's made that pretty clear. And I think when he went off to do a couple of the Spider-Man movies, he realized that he could kind of step in and out of what he's doing specifically with just Marvel. He talked to us, and he talked to the studio and said, 'You know, 'Is there any chance I could step in and do one of the Star Wars movies?'" And I thought it was a pretty cool idea. So we're just beginning to talk about what that might be and when that might be. But it's a ways off."

So, obviously it's been awhile since we've heard anything concrete.

"Eternals" opens in theaters on November 5th, 2021.