Apple TV+ is teaming up with "Ted Lasso" co-creator Bill Lawrence, Roy F*cking Kent himself Brett Goldstein, and Jason Segel for a new show called "Shrinking". 
Segel will star as a therapist who drops his filter. He'll begin to tell clients exactly what he thinks (independent of ethics). We sense a hint of Roy Kent-ishness there. No word yet if puppets will be involved. We can only hope some therapy puppets make the cut. 
Both Goldstein and Segel have expressed their love of puppetry and the Muppets. Segel wrote and directed the 2011 film "The Muppets". Meanwhile Goldstein posted a video of himself performing "The Muppet Christmas Carol in Six Minutes".
It is spectacular and if you haven't seen it yet you must watch it here:
Our puppet dreams aside…. (perhaps WE need to see a shrink about that?)
The "Ted Lasso" team of Lawrence and Goldstein are coming off of a massively successful Emmy outing. The show won 7 Emmy Awards, including one for Goldstein himself as Outstanding Supporting Actor in a Comedy Series. "Ted Lasso" just wrapped up their second season finale. We sense there will be a lot of love for the sophomore season again at the Emmy Awards next year.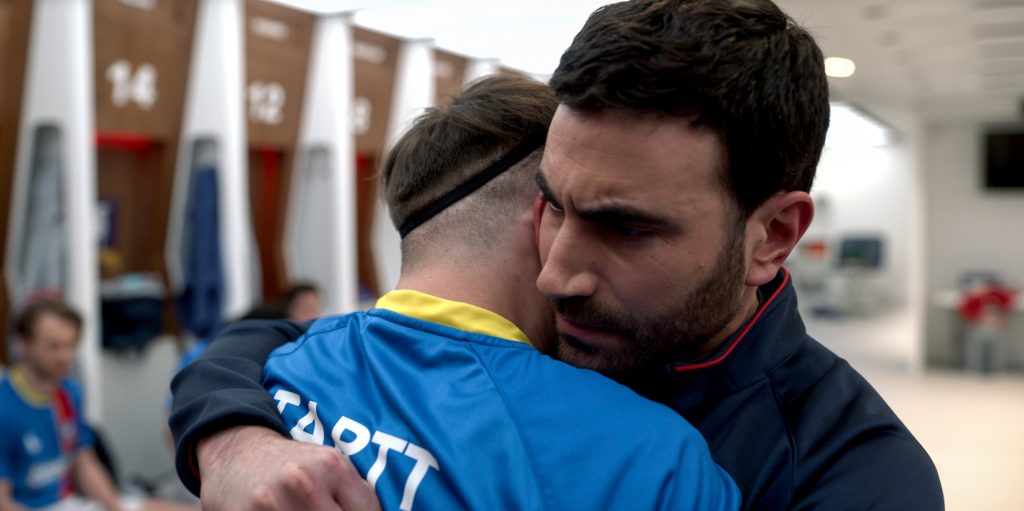 Segel, Lawrence, and Goldstein will all write and serve as executive producers on the show. "Shrinking" has been picked up for a 10-episode order. 
Segel will also star in the upcoming Apple Original Film "The Sky is Everywhere". That film is based on the YA novel of the same name by Jandy Nelson.
Lawrence and his production company, Doozer Productions, also have "Bad Monkey" coming out on the streaming service. 
Strangely enough Apple TV+ also has a new limited series, "The Shrink Next Door" coming. It will premiere on November 12, 2021. It stars Paul Rudd as a manipulative therapist who inserts himself into Will Ferrell's life. We're starting to sense a theme here…
We can't wait to see what the trio brings to "Shrinking" on Apple TV+.