Award-winning space opera "SAGA," written by Brian K Vaughn with art by Fiona Staples, is set to make its long awaited return in January 2022. The bestselling story of star crossed lovers, war, and the bonds of family started in 2012, and became an immediate hit. Known for excellent dialogue, memorable characters and a deeply quirky black comedy streak, early issues of "SAGA" sold out and would quickly become expensive and highly sought after collectors items.
"SAGA" would last release an installment in July 2018, with issue #54 delivering an absolute shocker of events and the end of the first major season arc. The final pages announced that the comic would go on hiatus at this point, for an as-of-then undetermined amount of time. Some fans thought that "SAGA" may never return, especially with the years in between being not so great.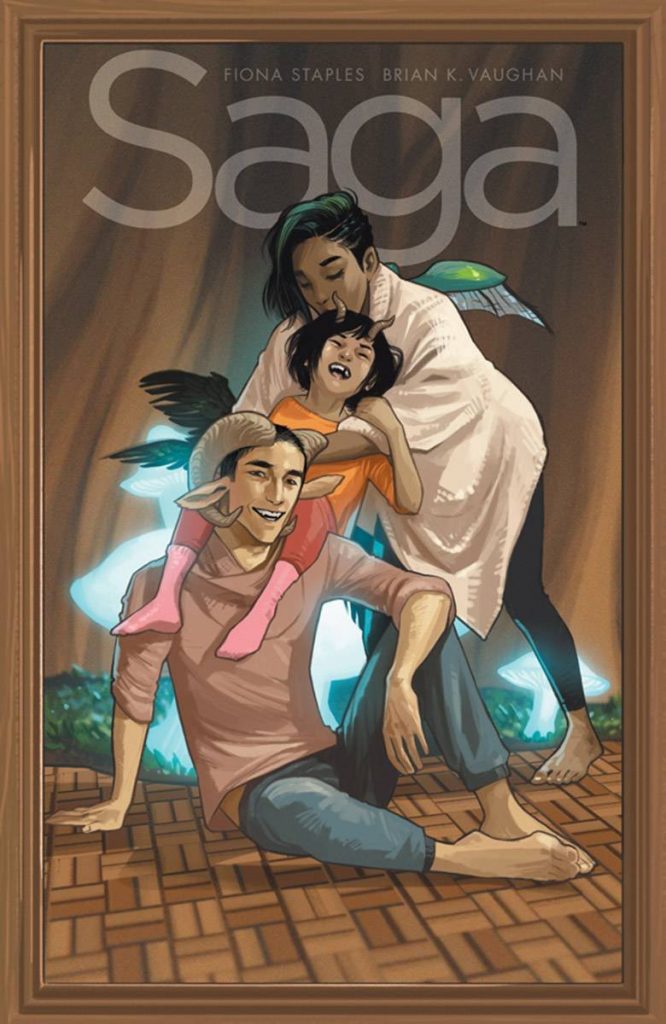 Now, over three years later, the patience of many fans has finally been rewarded, with Vaughn announcing the return of Hazel and her cast of weird friends with issue #55 set to hit shelves in January 2022.

On returning to "SAGA," Vaughn said:

"Other than my own family, collaborating with Fiona Staples on SAGA is the most important thing in my life, so I can't thank readers and retailers enough for their patience. I think our next 54 issues will be even more shocking, strange and spectacular than the first 54."
Staples of course returns to bring her gorgeous, expressive art to the new issues, saying:

"I've really missed connecting with readers through the pages of "SAGA", so I'm thrilled to roll up my sleeves and dive into this world again. The next arc is already going places I never imagined. I'm so grateful we're able to keep doing this!"
SAGA #55 will be available at comic book shops on January 26th 2022. For those unfamiliar with the adventurers of Hazel, her parents and the weird world they live in, the first season arc of SAGA is available in one deluxe omnibus form to get stuck right into.