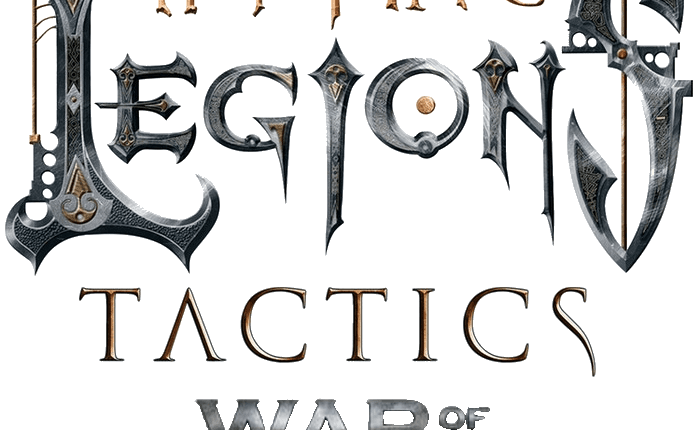 "Mythic Legions Tactics: War of the Aetherblade" brings the world and backstory of the popular high-fantasy toy line onto the screen for the very first time in this action packed, turn-based strategy and tactics game. Funded in just under 4 hours, the campaign was quickly featured by Kickstarter in their trending and projects we love categories. Now that the game is funded, backers will have the opportunity to unlock stretch goals that will add even more features to the game.
Fans of the Mythic Legions toy line and backers of a private campaign earlier this year have been involved in the game's creative decision-making process from the announcement of the project, including what type of game to make, which factions to include, and which character classes will be featured. New backers of the campaign will also have opportunities to be involved in the creative with future fan votes.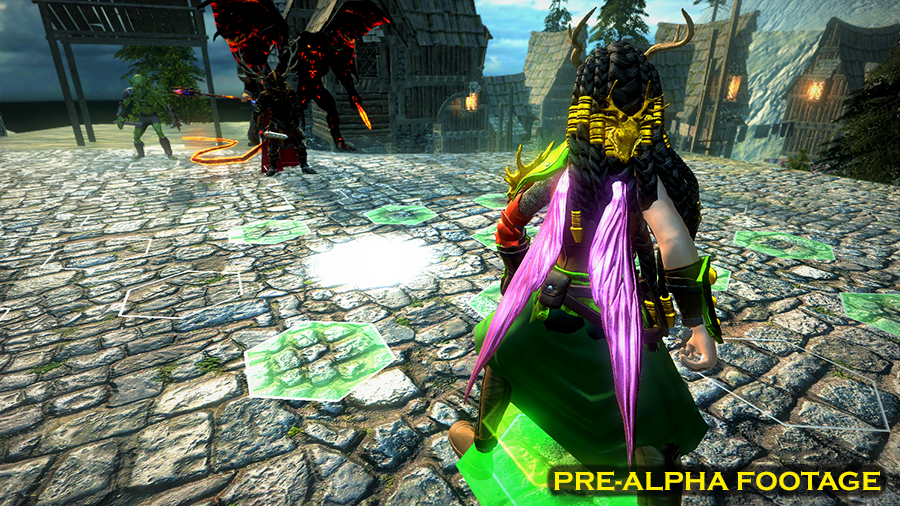 Created by the award-winning Four Horsemen Studios, Mythic Legions is a collectible line of customizable action figures set in the world of Mythoss, where the legions of good and evil are racing to find ancient, mystical relic weapons and battle for control of the realm. Already a breakout hit with toy collectors and retailers since 2015, Four Horsemen Studios and Great Hall Game Studios are now looking to bring this immersive world of heroic warriors, evil broods, and splinter factions to a new audience in the gaming community.
"We want to bring the deep storylines and character-base of the Mythic Legions property to life in a unique way that will deliver an immersive experience to our fans and introduce the world of Mythoss to new audiences. We feel that gaming is the perfect medium to capture what fans love most about the toy line, including the lore, the character customization elements, and allowing the community of Legionnaires worldwide to interact with this brand and each other in a unique way. With the formation of Great Hall Game Studios, a strategic partnership with Always Imagine, LLC, we're excited to introduce this as a first step in bringing Mythic Legions content to fans and seeing where we can go next."

– Jim Preziosi, Co-Founder of Four Horsemen Studios.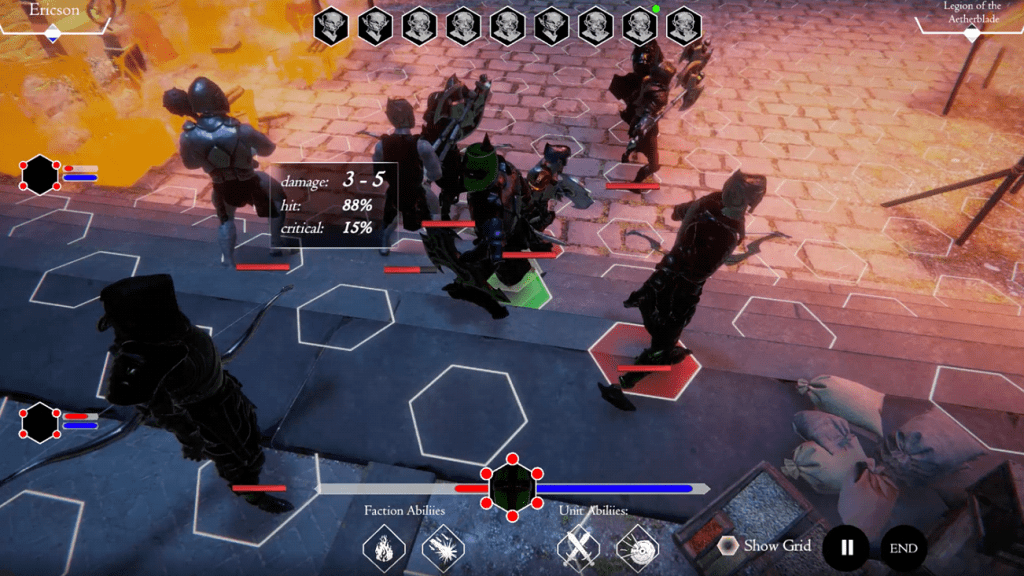 The game takes its inspiration from classic Turn Based Strategy and Tactics titles that give players the power to make choices as they command an adventuring party through a campaign. We're putting an innovative spin on that classic gameplay by giving players the ability to play the storyline from different points of view, use unique attack modes and the ability to evolve and merge different classes of characters to form a something totally new. One of the coolest things we're excited about is the high level of character customization and accessorizing within the game, which is the DNA of the Mythic Legions toy line. Players will have the ability to fine-tune characters in the digital space in a way that will allow fans to take things beyond what they can do with the physical products. With the success of the Kickstarter campaign we can now introduce the multi-player version of the game and potentially expand to consoles if we meet the stretch goals."

– Tony Hobdy, Development Lead, Great Hall Game Studios.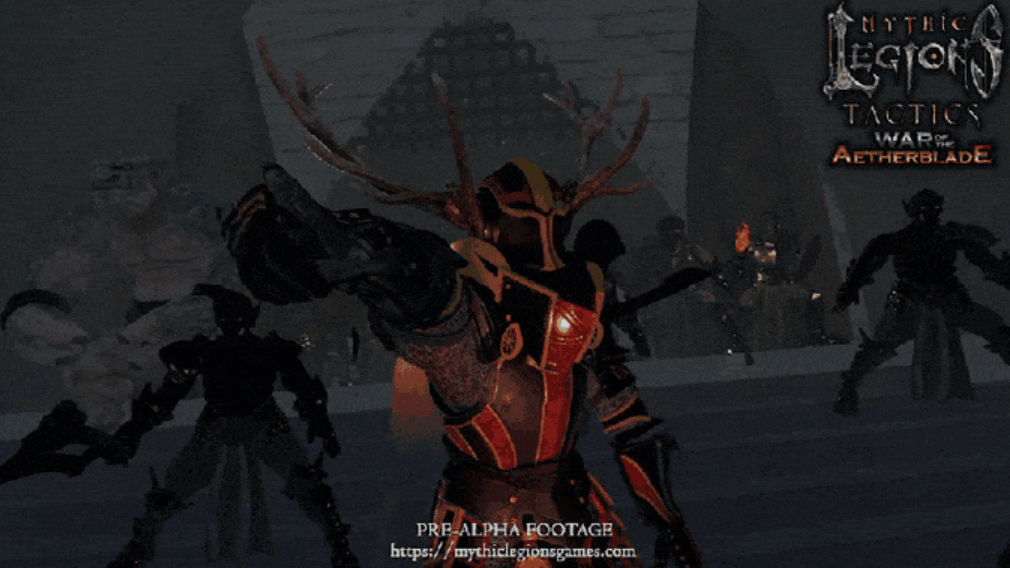 Learn more about Mythic Legions Tactics: War of the Aetherblade by visiting the Kickstarter page, where you will find in-progress gameplay footage and images, a full list of stretch goals, exclusive figure offers, and descriptions of the backer packages.
Key Features of the Campaign
⦁ Mythic Legions Tactics: War of the Aetherblade will be playable on PC, Android and IOS platforms at launch.
⦁ Turn-based strategy & tactics players will embrace the familiar joy of a classic genre with innovative features.
⦁ Combat matters! Dig deep into strategies that allow characters to fight by targeting limbs and making special attacks.
⦁ Customization is king – like the toy line, players have the ability to customize their characters at a very high level and add new skins, accessories and powers as they play
⦁ We have the power of Toys! Backers have an opportunity to receive an exclusive action figure offers, including a special-edition 2-pack of two of the most sought-after characters in the toy line – Gorgo Aetherblade and Attila Leossyr.
⦁ Discover the world of Mythoss. Unique factions, power struggles, and alliances with humans, elves, orcs, knights, skeletons, demons, trolls, and more all await in this rich fantasy realm.
⦁ Free to play game, players can add "skins" to characters, weapons, clothing and more
---
Social Media Links: Kickstarter, Facebook, Twitter, Instagram
About Four Horsemen Studios:
After a groundbreaking run designing and sculpting over 100 figures for McFarlane Toys, the team known as the "The Four Horsemen" left to form their own toy design firm in 1999. Over the years, the award-winning Four Horsemen Toy Design have worked with Mattel, Hasbro, Super 7, NECA, Sideshow Toys and many other companies, creating some of the coolest action figures around. Starting in 2005, Four Horsemen Toy Design began developing toys from in-house properties, including the hugely popular Mythic Legions property which began in 2015 and has become a favorite amongst toy collectors and fantasy fans worldwide
www.sourcehorsemen.com
About Great Hall Game Studios:
Based in Austin, Texas, Great Hall Game Studios is an independent gaming studio focused on delivering highly engaging fan experiences through immersive storytelling and multi-platform content. A division of Always Imagine, LLC, GHGS is made up of an innovative team of developers, techs, creatives, and marketers with experience in building games, digital content and franchise programs at top entertainment and toy companies such as Microsoft, Sega, UbiSoft, Mattel & Lego.
www.mythiclegionsgames.com
www.alwaysimagine.com
Sign up to Receive the NERDBOT News!
[tipjarwp]