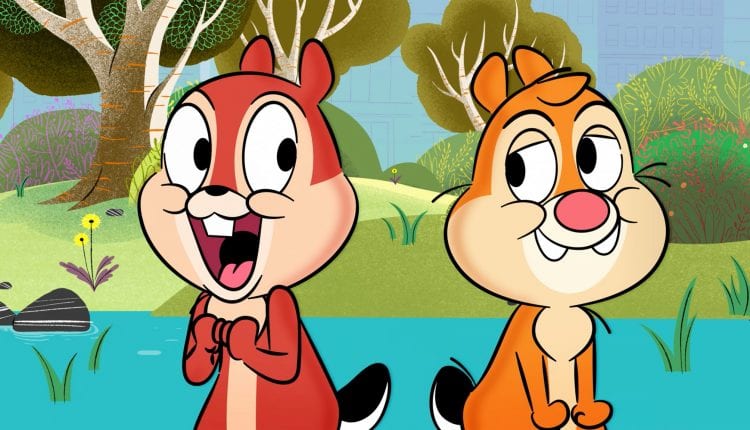 Disney+ Reveals Trailer For "Chip 'n' Dale: Park Life"
Chip 'n' Dale have been some of the most enduring Disney characters ever. First starting out in Donald Duck cartoons, the pair antagonized him constantly. Needless to say the duo has come a long way. They've had their own cartoon made in the past (now classics) and starred in one of my personal favorites, "Rescue Rangers."

Today Disney+ revealed a trailer for a new show centered around the chipmunks called "Chip 'n' Dale: Park Life."
The show looks a lot like the new Micky Mouse cartoons that you can see on Disney+. The animation is fast and loose and looks great. I do realize that it may be something you have to get used to if you loved the original show in the past. If you stick with it you'll love the stories and they are absolutely hilarious. If they're like the "Mickey Mouse" cartoons out now you'll get a good chuckle out of them.
The show will feature three seven-minute stories following the two tiny troublemakers, Chip and Dale. They're trying to live the good life in a big city park while having giant-sized, sky-high adventures. If you remember the dynamic between the two, Chip is a nervous fellow always worrying and Dale is more laid back. Disney+ is calling them the perfect odd couple, best buddies who sometimes drive each other nuts.
In their upcoming adventures they will be joined by some other recognizable characters such as Pluto, Butch and more! Filled with laugh-out-loud cartoon comedy, wacky adventures and heartfelt storytelling, the 12-episode series will debut new episodes weekly.
"Chip 'n' Dale: Park Life." will premiere Wednesday, July 28th, only on Disney+.
Sign up to Receive the NERDBOT News!
[tipjarwp]