Equal parts beauty and madness, history and debauchery, a book featuring the long forgotten sordid, sexy, and surreal set photographs from one of the most notorious productions in cinema history is live as a Kickstarter campaign right now. Do you dare find out what happened behind the scenes of "Caligula?"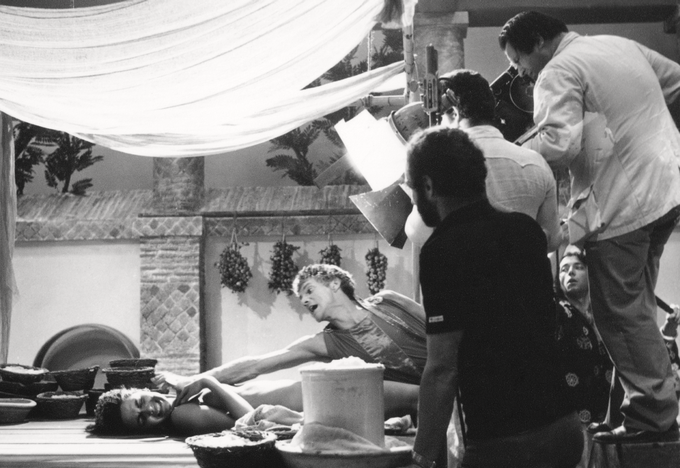 For decades, the true sights from the set of "Caligula" were lost. Long thought destroyed entirely, the photographs of set photographer Mario Tursi chronicled the entirety of the unbelievable production, and have finally clawed their way back to the light of day. Thomas Negovan, curator of LA's Century Guild museum, set about the monumental task of sorting through the thousands upon thousands of monochrome glimpses into the strange world of the film that some call the most infamous of all time.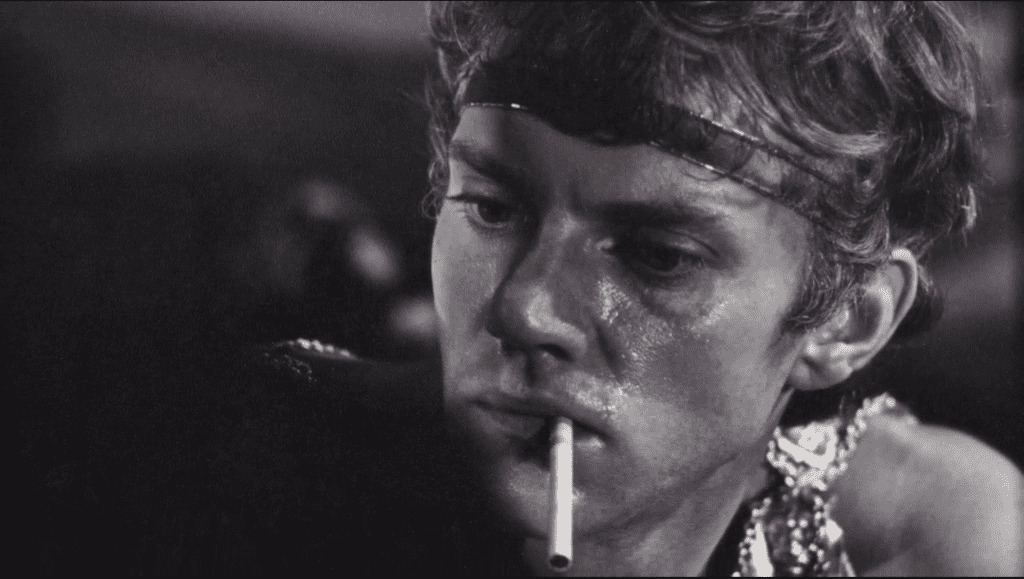 Negovan's Century Guild, located in Los Angeles and known for uncovering and preserving rare and unusual art, has created a Kickstarter to fund the ultimate Caligula photography book. Page after page of Tursi's outrageous work will fill the limited hardcover volume, every photo within a never-before-seen glimpse of the wild production. Tursi was there every step of the way, each debauched inch of "Caligula" captured in his lens.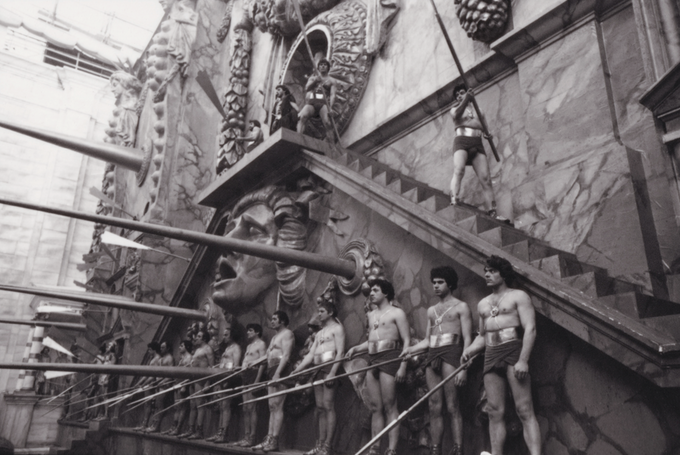 With stunning numbered slipcased editions available, museum quality archival prints of the photography, and even the grail of any cult film fans collection: an original frame of the 35mm "Caligula" negative, the Kickstarter is producing some must-have items for true fans of cinema. With a week to go on, the time to add this book to your collection is now.


Please note, the book (like the film) contains excessive nudity and erotic content.
Produced by Penthouse Magazine, based on a screenplay by Gore Vidal, the infamous 1979 epic "Caligula" starred Malcolm McDowell as the eponymous emperor, and chronicled the murderous rise and fall of the crazed ruler. The story of the production is among the strangest in the business, with upset, outrage, and controversy at every turn. Featuring intense scenes of graphic violence, copious amounts of unsimulated sex, and some startling performances from the likes of cinema legends Helen Mirren and Peter O'Toole, "Caligula" would become a phenomenon in the history of controversial film. Banned in multiple countries for graphic content, chopped and sliced into dozens of different cuts, "Caligula" remains to this day a cult masterpiece, an underground epic almost as mad as its protagonist.
Caligula, Photographs by Mario Tulsi, is live on Kickstarter now, and has 7 days to go.