One of our favorite lush period dramas out of the 80s has to be the stunning "Dangerous Liaisons." Talk about an incredible cast- the 1988 film starred Glenn Close, John Malkovich, Michelle Pfeiffer, Uma Thurman, Keanu Reeves, Swoosie Kurtz, and Peter Capaldi. The movie was a three-times-removed adaptation of Pierre Choderlos de Laclos's 1782 novel of the same name. It's got EVERYTHING- sex, lies, intrigue, and some of the most incredible costumes.

It also is getting a new adaptation coming from cabler STARZ, who just announced 14 names as joining series stars Alice Englert and Nicholas Denton, who will be playing Marquise de Merteuil and the Vicomte de Valmont, respectively. (Those are the roles played by Close and Malkovich in the 1988 film)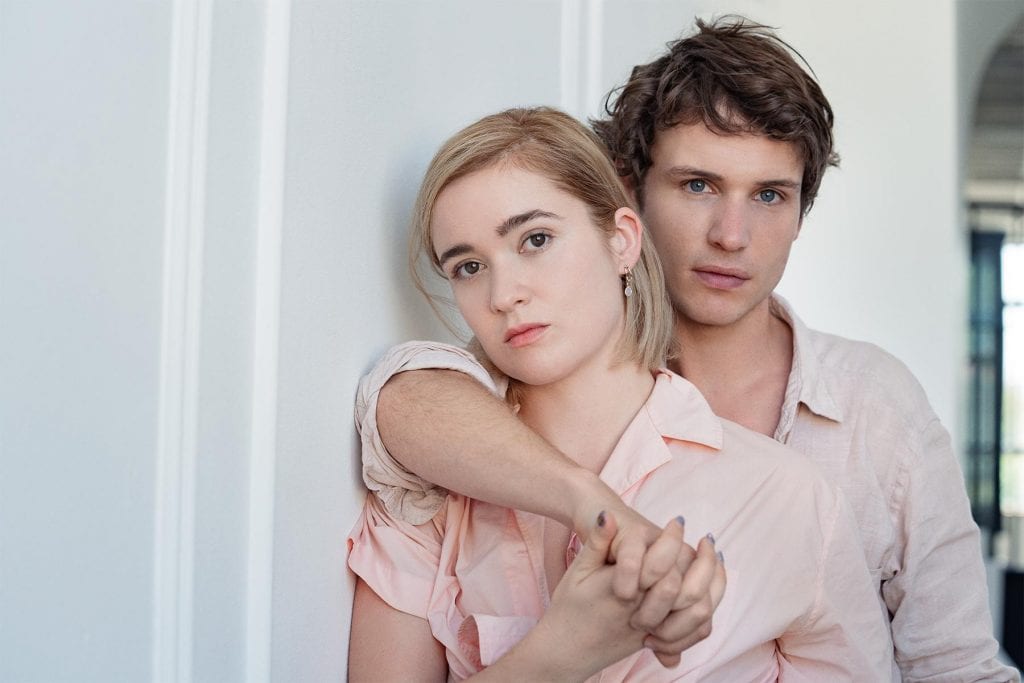 Lesley Manville ("Phantom Thread") as Genevieve de Merteuil, a Marquise who becomes Camille's mentor in the world of the Parisian nobility.
Carice van Houten ("Game of Thrones") as Jacqueline de Montrachet, a pious noblewoman with a mysterious connection to Camille.
Paloma Faith ("Youth") as Florence de Regnier, playful, fiery noblewoman.
Michael McElhatton ("Game of Thrones," "Wheel of Time") as Jean de Merteuil, Genevieve de Merteuil's husband and a powerful Marquis who threatens Camille's rise in society.
Kosar Ali ("Rocks") as Victoire, Camille's sparky, cynical and brave best friend.
Nathanael Saleh ("Mary Poppins Returns") as Azolan, Valmont's gentle, thoughtful young companion.
Hakeem Kae-Kazim ("Godzilla vs. Kong") as Majordome, who runs the Merteuil house.
Hilton Pelser ("Moffie") as Gabriel Carrè, a police officer obsessed with Camille.
Mia Threapleton ("A Little Chaos") as Rose, an impressionable young prostitute with dreams of a better life.
Colette Dalal Tchantcho ("The Witcher") as Ondine de Valmont, Pascal Valmont's caustic, social-climbing stepmother.
Lucy Cohu ("The Queen's Sister") as Christine de Sevigny, a shrewd, ambitious Duchess and nemesis to Camille.
Fisayo Akinade ("The Personal History of David Copperfield") as Chevalier de Saint-Jacques, preferred composer to Queen Marie Antoinette, and Pascal Valmont's best friend.
Maria Friedman ("Joseph and the Amazing Technicolor Dreamcoat") as Berthe, an effervescent dressmaker for the great and good of Paris.

Clare Higgins ("Ready Player One") as Madame Jericho, the eccentric proprietor of a brothel in the slums of Paris.

Reportedly, the series will go into detail about how de Merteuil and Valmont meet as young lovers in Paris on the precipice of the Revolution. Driven to right the wrongs of their past, we follow the couple as they rise from the slums of Paris and scale the heights of the French aristocracy, seducing and manipulating both the nobility and each other to survive.

Sounds….cheerful.

We'll let you know what else we hear about this and other news.