Image Comics legend Todd McFarlane (creator of "Spawn") and indie studio darling wiip (producers of HBO's "Mare of Easttown") are partnering to bring two of Spawn's most beloved characters to the small screen.
"Sam and Twitch" will follow the adventures of two old hand homicide detectives, hard as they come, the last good cops in a NYPD gone bad. Sam Burke is a massive intimidating hulk of a man long past his prime, overweight, tired, and filled with hatred for the state of the city he desperately loves. The only one who understands Sam is his long-time partner, Max Williams, known as 'Twitch' for the incredible speed and accuracy at which the tiny, unassuming looking little man handles his service revolver. Together, the two have faced off against the crime of the city at its worst, as well as some of Spawn's grotesque supernatural villains along the way.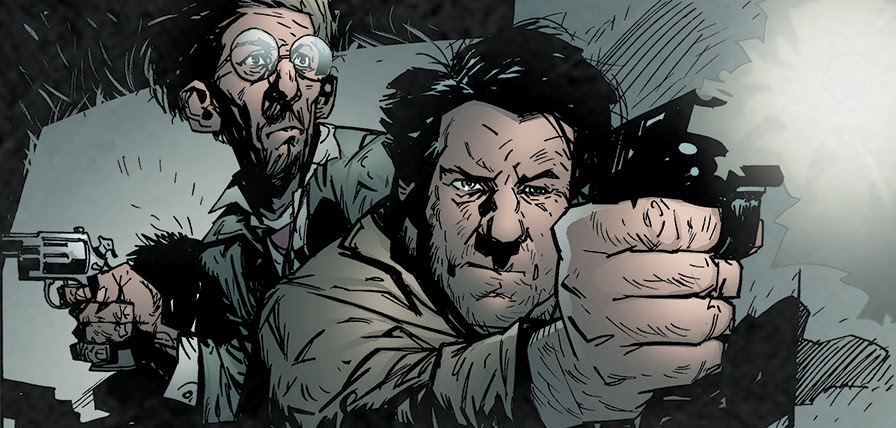 The project will be adapted by showrunners Jason Smilovic and Todd Katzberg, a duo known for their show "Condor" on EPIX. McFarlane himself is taking a hand as executive producer of the project, no stranger to directing and producing himself.

Of the characters, McFarlane says:
---
"My two detective characters Sam Burke and 'Twitch' Williams appeared in the very first issue of Spawn #1 back in 1992. Since then, they've become fan favorites and have branched out into their own comic series throughout the years. Their stories, blending traditional crime noir and the supernatural, is a combination that I've always thought would make for an entertaining television drama. The addition of wiip and the creative writing skills of Jason Smilovic and Todd Katzberg make for a very compelling team that we all hope leads to the entertaining show we know this can be. If you like cool, moody, creepy, odd crime stories, this will be your cup of tea!"
---
McFarlane and "Spawn" broke the Guinness World Record for the longest-running creator-owned comic in 2019.
Originally introduced as supporting characters in the first issue of "Spawn," both enemies (and occasional allies of protagonist Al Simmons), Sam and Twitch quickly became fan favorite characters, sporting storylines and character arcs often more engrossing and complex than that of the titular hero himself, and would eventually get their own spin off series in 1999, and several more as the new millennium went on. Sporting action figures, the subject of cosplay, and a wealth of fan adoration, Sam and Twitch are the everyday guys facing down a world of supernatural horror, and their adventures continue to stand out among the genre to this day.