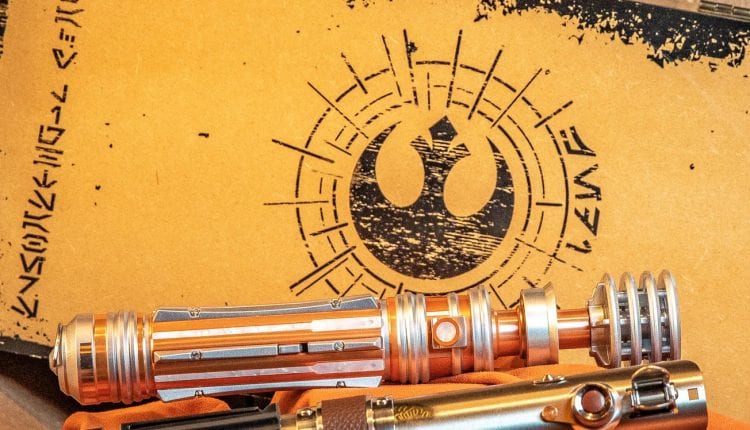 Legacy Luke and Leia Lightsabers Release, Immediately Sell Out
It's May the 4th, and that means ALL THE "STAR WARS" stuff. This shouldn't surprise anyone, but a set containing new Legacy lightsaber hilts of Luke and Leia were released this morning, and promptly sold out. It's not just any set either.

Nestled in a replica of the chest Rey places the two hilts in at the end of "Star Wars: The Rise of Skywalker," the pair are beautifully recreated. The chest also just happens to play "The Force" theme when opened! You can see the listing on Disney's official store here.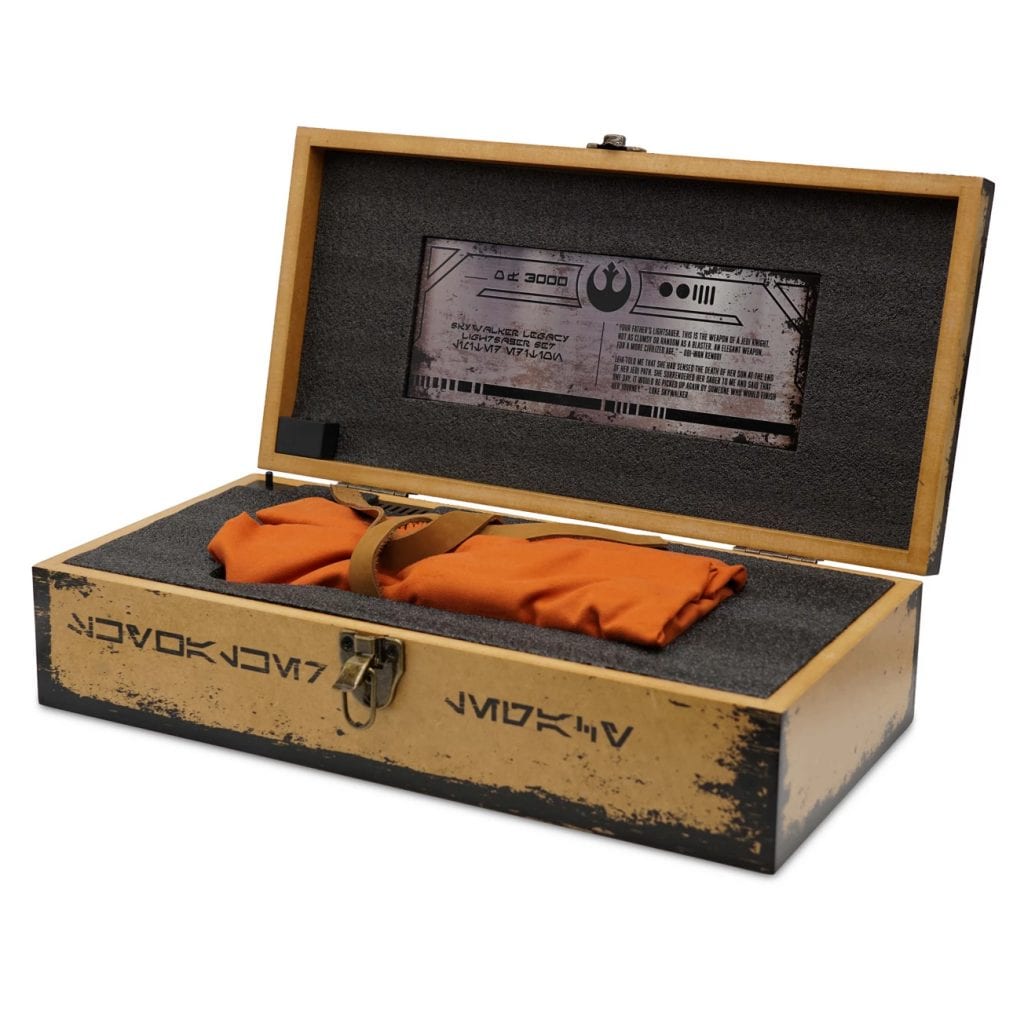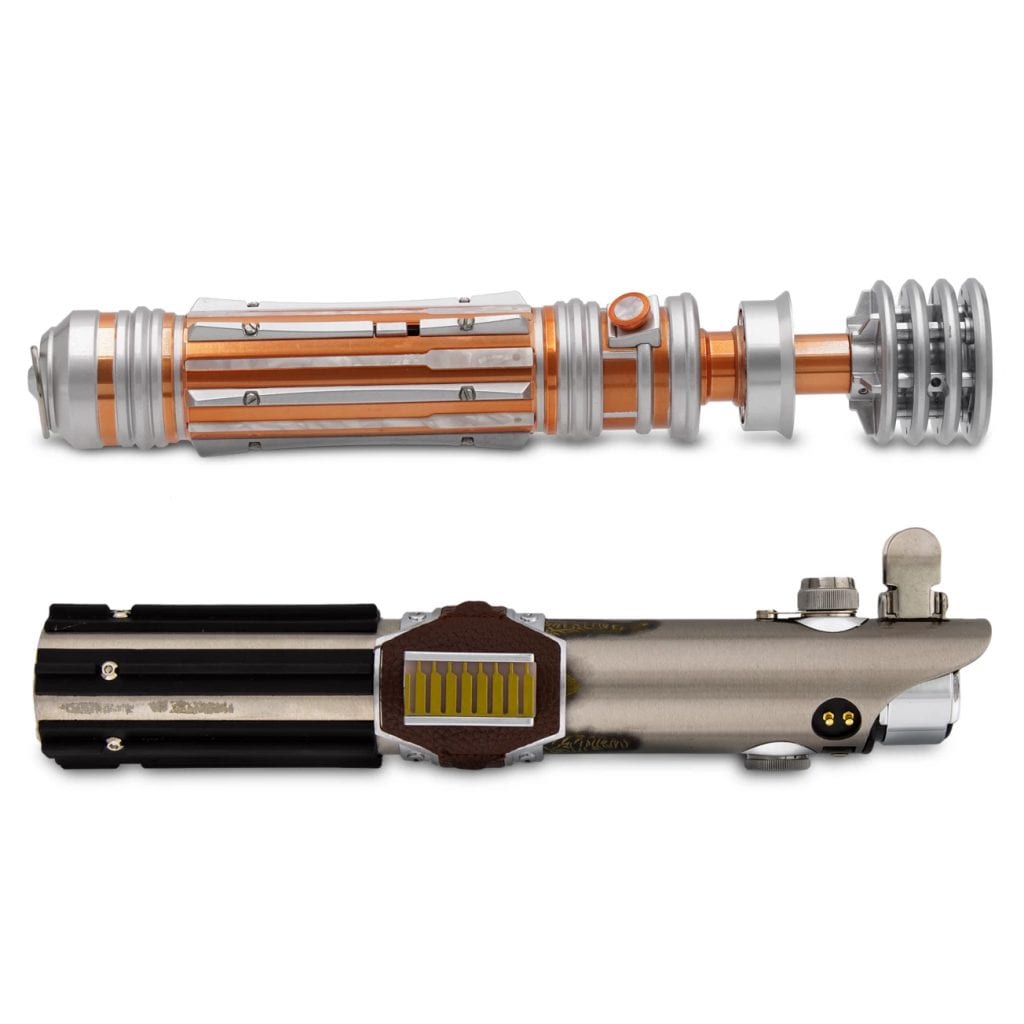 ---
This set includes two highly detailed lightsaber hilts: the Reforged Skywalker Legacy hilt and Leia Organa's Legacy hilt. These elegant weapons of a more civilized age come direct from Star Wars: Galaxy's Edge at Walt Disney World and Disneyland. Each activates sound effects and illuminates in blue when you attach one of our Lightsaber Blades, sold separately. Hilts come in a decorative box, which plays "The Force" theme when opened.Magic in the details
Created especially for Walt Disney World Resort and Disneyland Resort
Limited Edition of 3,000
Individually numbered
Set includes two hilts and case
Leia Organa Legacy Hilt inspired by Star Wars: The Rise of Skywalker
Reforged Skywalker Legacy Hilt inspired by Star Wars: The Rise of Skywalker
Includes hilt case with hinged lid, metal latch closure and cushioned interior
When opened, case plays John Williams' The Princess Appears (commonly known as The Force theme)
A unique crest of the Rebel Alliance is featured on front of case with the word "Jedi" in Aurebesh
Other Aurebesh phrases translate to "Legacy Lightsabers" and "Skywalker Legacy"
Push switch on hilt to activate lightsaber noises and illuminate an attachable Lightsaber Blade in blue, sold separately
Battery case in handle
Coordinates with our Lightsaber Clip, Lightsaber Blades, Lightsaber Sheath and Lightsaber Hilt Stand, sold separately
Inspired by Star Wars: Galaxy's Edge at Walt Disney World and Disneyland
The bare necessities
Each hilt requires 3 x AAA batteries, included
Reforged Skywalker hilt: zinc / iron / ABS / PVC
Leia hilt: zinc / aluminum / ABS / cellulose acetate
Box: MDF wood / EPE foam / ABS / zinc
Reforged Skywalker hilt: approx. 10 3/4" L x 2 3/4" D
Leia hilt: approx. 11" L x 2" D
Box: approx. 18 3/4" x 9" x 4 1/2"
Imported
---
Priced at $375, the set will also be available at Galaxy's Edge locations at both Disneyland and Walt Disney World. We'll let you know what we hear about a possible restock.
Sign up to Receive the NERDBOT News!