Peeps, the addictive marshmallow Easter candies from Just Born Quality Confections, are getting their own animated movie.  The goal for the film seems to be to imitate the vibes and atmosphere of "Trolls" or "The Smurfs" movies.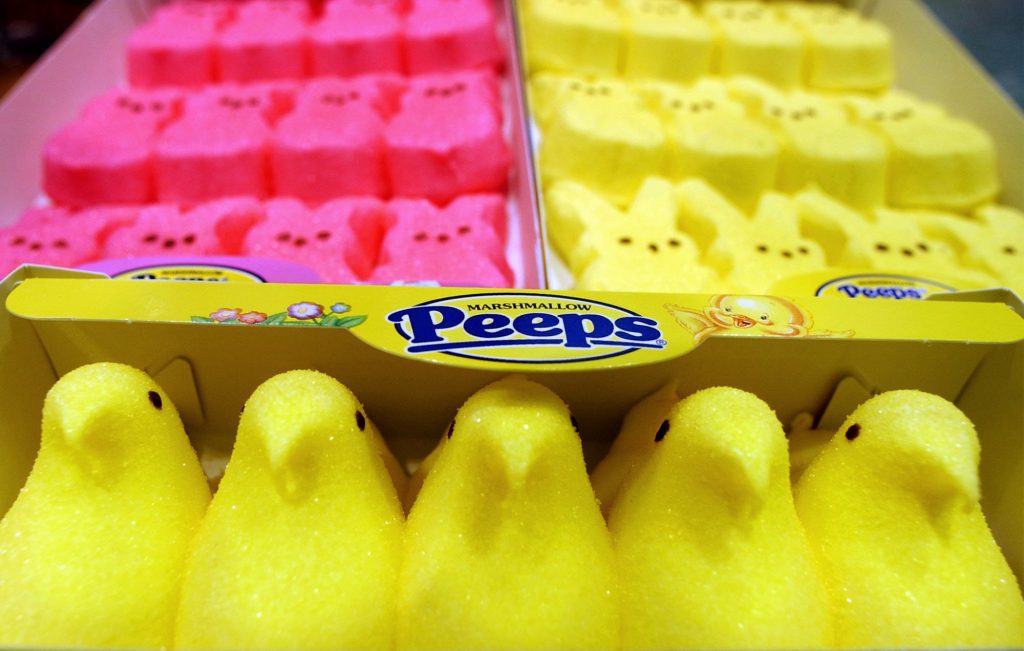 Director of Marketing & Consumer Engagement at Just Born Keith Domalewski said of the news:
---
"Peeps Chicks and Bunnies have been ingrained in American pop culture for nearly seven decades due to their instantly recognizable shapes and fan-favorite marshmallow taste, making them the perfect characters to bring to life on the big screen. We hope the new Peeps film spreads sweetness to families across the country and provides inspiration for fans to express their 'Peepsonality' in new ways."
---
The animated feature will be produced by Christine and Mark Holder of Wonder Street.  The duo recently produced "The Mauritanian," which was nominated for two Golden Globes.  For her skills in "The Mauritanian," Jodie Foster won Best Supporting Actress.  Tahar Rahim got a nomination for Best Actor in a Feature Drama.  
The upcoming Peeps film is being written by David Goldblum, who will also be a producer with Wonder Street. 
As reported by Deadline, Wonder Street has obtained the film/TV rights to the Peeps candies.  The animated feature will follow a group of Peeps as they make their way across the country to attend Peepsfest, an annual brand celebration in Pennsylvania. 
Peeps' Origin Story
The lovable marshmallow candies were first introduced in 1953. The brand is made by Just Born Quality Confections, a candy manufacturer.  In addition to Peeps, Just Born manufactures other crowd favorites such as Mike and Ike, and Hot Tamales.  Throughout the years, Peeps have been very successful. In 2014, the company revealed they would be available all year round, instead of being exclusive for Easter. To help keep themselves above all the latest trends, last year, Peeps collaborated with Crocs to create colorful footwear.  
Do you like these marshmallow candies? Are you interested in their upcoming film?