Popular multiplayer whodunit "Among Us," the game of ratting out and/or murdering your friends, has unveiled a new expansion to its free content. Originally set on a malfunction-prone space station, the plucky little bipeds can now traverse a steampunk-style airship, complete with new rooms to explore and tasks to complete (and invariably, blind corners to stab people in the back in).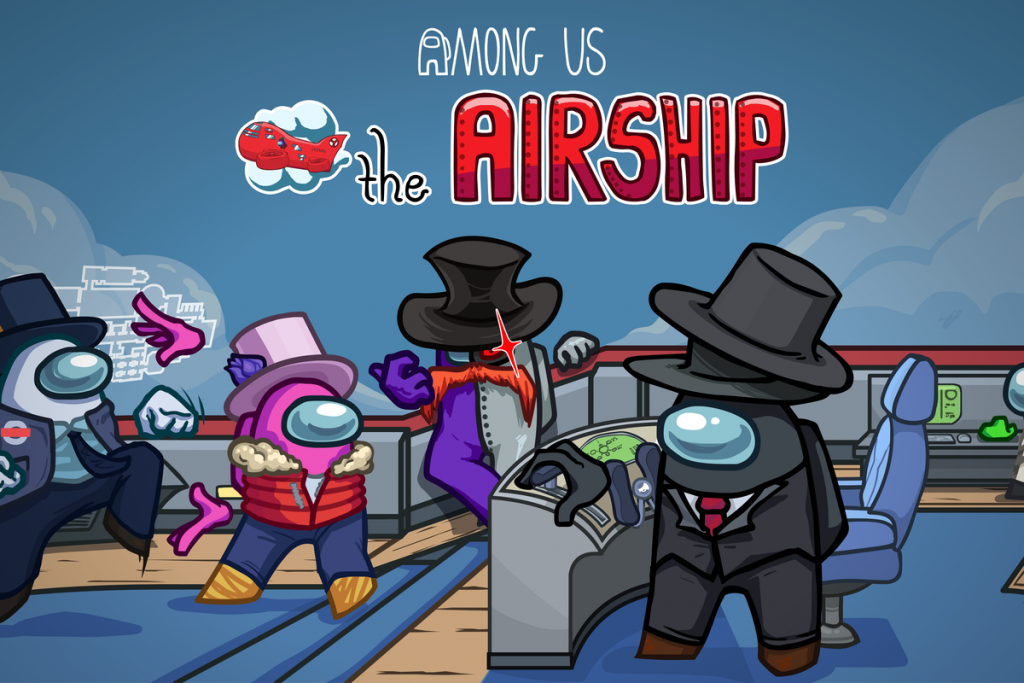 Also added in The Airship expansion are some free hats to decorate your character, including a questionable dollop of chocolate ice cream. Superfans can also pick up a brand new Airship themed skin pack that includes three new skins, a custom kill animation, and 13 new hats to choose from.
"Among Us" was first released in 2018, but rose to massive fame during the 2020 pandemic as one of the hot multiplayer games to play whilst stuck in your house. In it, players take control of a hapless crewmember just trying to survive by completing tasks, but in a "The Thing" type twist, a player at random is designated a murderous lifeform intent on sabotaging their fellow players and eliminating them all on the sly. The killer is among you, and you've gotta find out who it is before it's too late.
"Among Us" is free to play on Android and iOS, and is currently $5 on Steam.