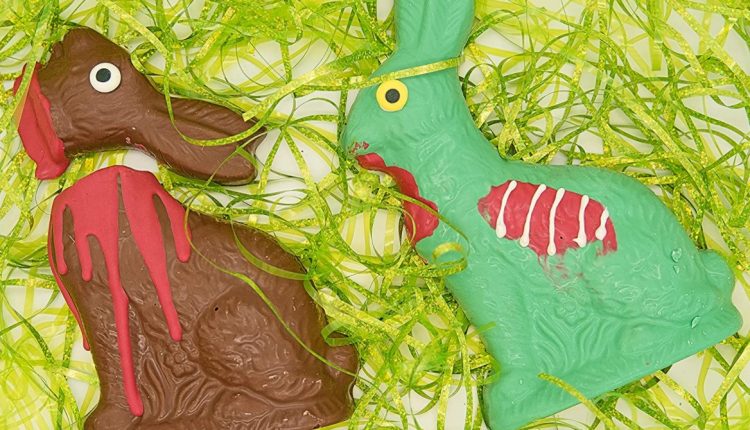 I'm a bit disappointed I didn't see this earlier but here we are. There's a chocolate Easter bunny set that you can get on Amazon that features a zombie and victim. One's green and boney, and the other is chocolate brown and has a severed head. If that doesn't scream Easter and Jesus I don't know what does.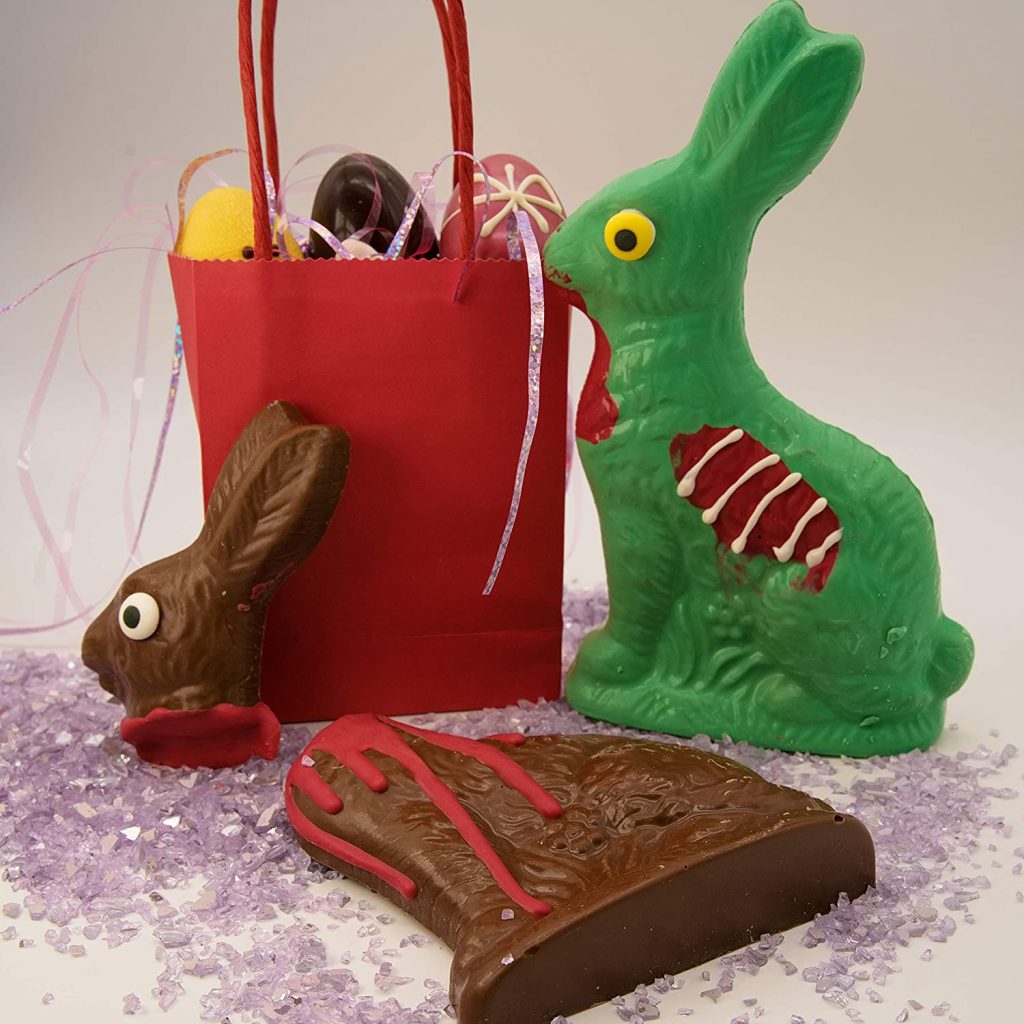 MUST-HAVE ZOMBIE RABBIT AND VICTIM – Our Limited Edition Zombie Easter Rabbit and Victim Set is handcrafted with gourmet white chocolate by our very own Sugar Plum Chocolate Artisans
EASTER BUNNY WITH AN EDGE ONLY COMES AROUND ONCE A YEAR – Get creative this Easter with a Zombie Bunny and its prey!
SOLID SILKY SMOOTH MILK AND WHITE CHOCOLATE – Delicately wrapped in cellophane with a colorful festive bow; Ready to gift & carefully packaged to avoid breakage; Our Zombie Easter Rabbit Set is one-of-a-kind fun chocolate gift for anyone this Easter!
EASTER CANDY GIFT THAT MAKES EVERYONE SMILE – For your child, grandchild, friend, family member or significant other; Great for Easter baskets, balloon weights or a party favor
BUNNIES TO SHARE – Bring this Easter Zombie Chocolate Bunny and their Victim to any social gathering this Easter and be sure to make your friends and family laugh!
Unfortunately these won't arrive by Easter this year but they are good to eat anytime. I'd say go ahead and just get them and then watch something cool while you devour these little treats. Maybe "Easter Bunny, Kill! Kill!" from 2006? Plus Easter this year is on a full moon so you know what that means right? Werewolf Jesus!
Check out the listing for the Easter chocolate duo on Amazon here.
DISCLOSURE: This post may contain affiliate links, meaning when you click the link and make a purchase, we receive a commission.
Sign up to Receive the NERDBOT News!