All eyes are on DC Comics this week following the release of the long demanded recut of "Justice League," and Warner Bros. Pictures is already hard at work on a slew of new film projects. Among them, the expected reveal of an "Hourman" film. A lesser known classic superhero, a man of incredible powers but a strict time limit in which to use them, is something of a surprise among the other expected oncoming projects such as the "Zatanna" film.
According to Deadline, "Hourman" will be penned by writing duo Neil Widener and Gavin James, who are also currently attached to write sequels to "Now You See Me" and "San Andreas."

No director is yet attached to the project, and the actor donning the cowl of Hourman himself is also still a mystery. As of yet, it's not clear whether "Hourman" will be a part of the expanding and often tumultuous DC Extended Universe, or whether it will stand alone as a solo project like 2019's breakout success "Joker."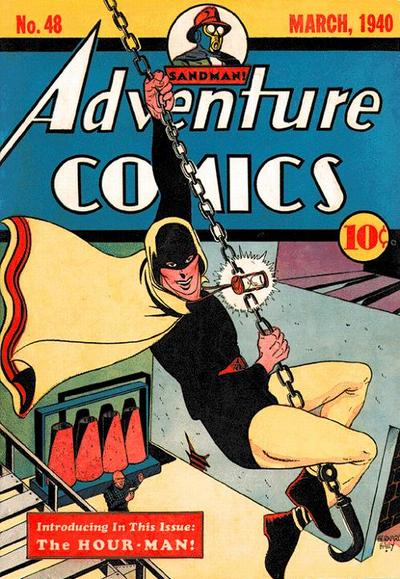 A hero from the Golden Age of Comic books, Hourman first appeared in 1940's Adventure Comics #48, created by Ken Fitch and Bernard Bailey. Mild mannered scientist Rex Tyler creates a serum granting him incredible strength and resilience, but only for one hour at a time, transforming him into the Hourman.

In the 80 years since he first appeared, Hourman has gone through several incarnations, with Rex's son Rick taking over the mantle following the epic crossover event Crisis on Infinite Earths. The character has briefly appeared in both The CW's "DC's Legends of Tomorrow" (played by Patrick J. Adams), and "Stargirl" (Cameron Gellman and Lou Ferrigno Jr. both played versions of Rex Tyler) television series.

Who would you like to see play him in a Warner Bros. Pictures feature film?