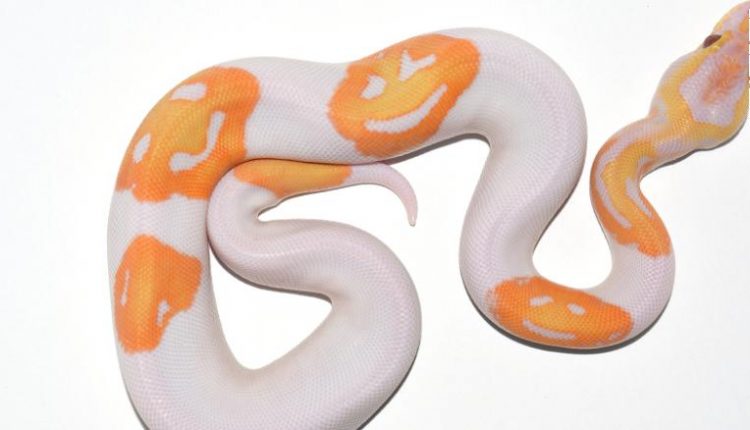 Justin Kobylka, a snake breeder who has been doing it for twenty years, has successfully bread an albino snake with three smiley faces on it. He was trying to achieve a bright golden yellow and white color combination. Instead he's created what the internet is calling the emoji snake.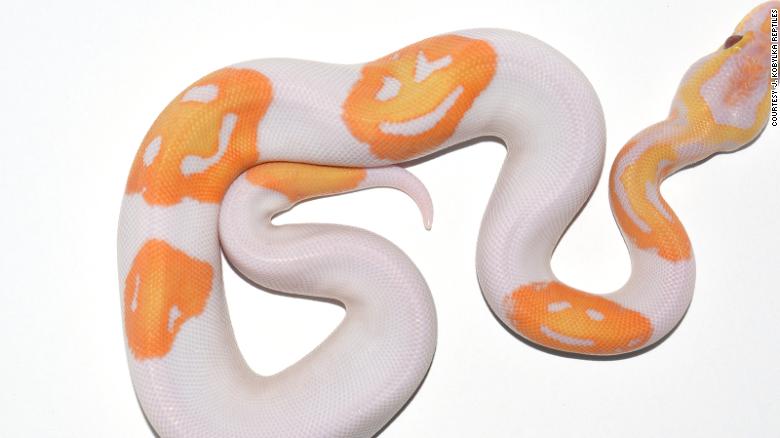 He has snakes posted on his Instagram but the most eye catching is this one with three markings that look like smiley faces.
These types of markings do not occur in the wild and only happen due to a recessive gene.
"One in every 20 animals can have a smiley face on it," said Kobylka to CNN.
The lavender albino piebald ball python was sold for $6,000 dollars. Albino piebald ball pythons typically range from $400 – $4,000 so this one was sold well above the regular price. Surely bringing a real smile to Kobylka's face in the process.
Check out the breeder's Facebook page here.
Sign up to Receive the NERDBOT News!
[tipjarwp]