There's been a debate about why Baby on Board stickers are used. One half thinks its for paramedics to check for children who may have been thrown from the vehicle. The other half believes its to let other drivers know to be more careful around you. Whatever the case is we're definitely going to need this Baby Yoda plushie and sign for our new baby. Because well, it's Grogu, and maybe he will use the force to keep us safe.
Entertainment Earth is selling this cute little guy, and we can't pass him up. I mean just look at him!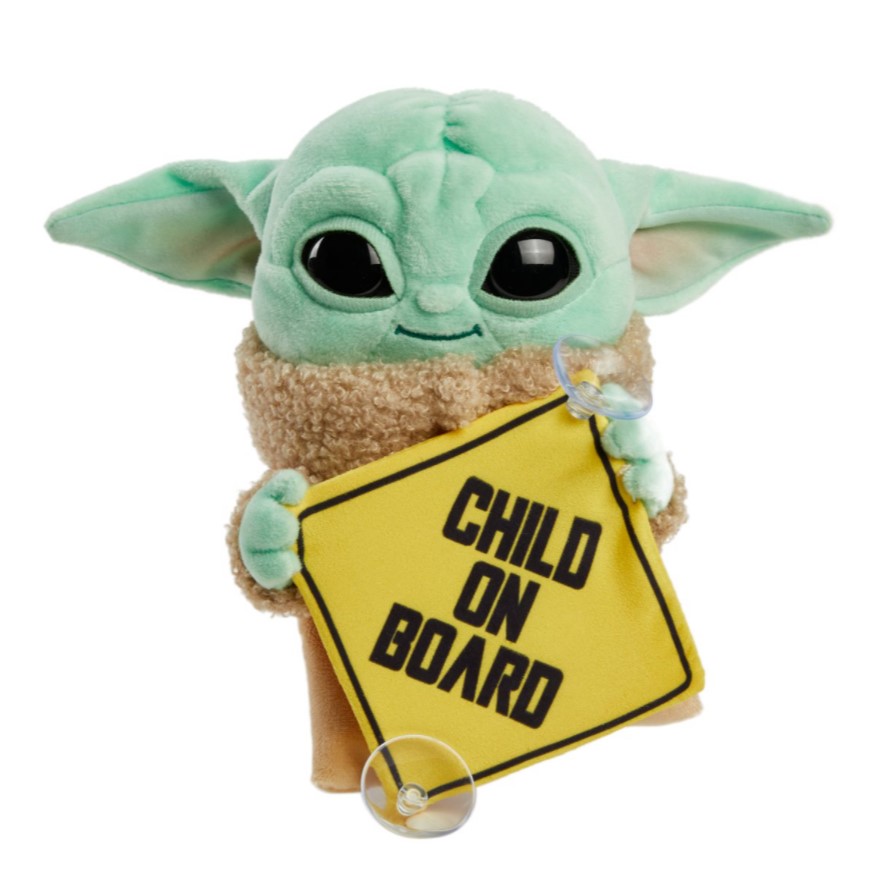 Zipping around the galaxy has never looked so cute! This child plush is a whimsical addition to any window from a Sedan to an X-wing and everything in between.

Entertainment Earth
You can check out the listing for this little guy here. Also would make a great baby shower gift for anyone expecting and who is also a big "Star Wars" fan. If you like this but want to go a simpler route, Etsy has some car decals available.

Check them out here.
DISCLOSURE: This post may contain affiliate links. Meaning when you click the link and make a purchase, we receive a commission, which helps Nerdbot keep the lights on.