If you were feeling unsafe at night due to darkness and a lack of company then we've just found something for you! Entertainment Earth is now selling a Baby Yoda clapper and talking nightlight. Grogu will be sure to make you feel safe while lighting your way with just a clap to signal him. Almost like using the force!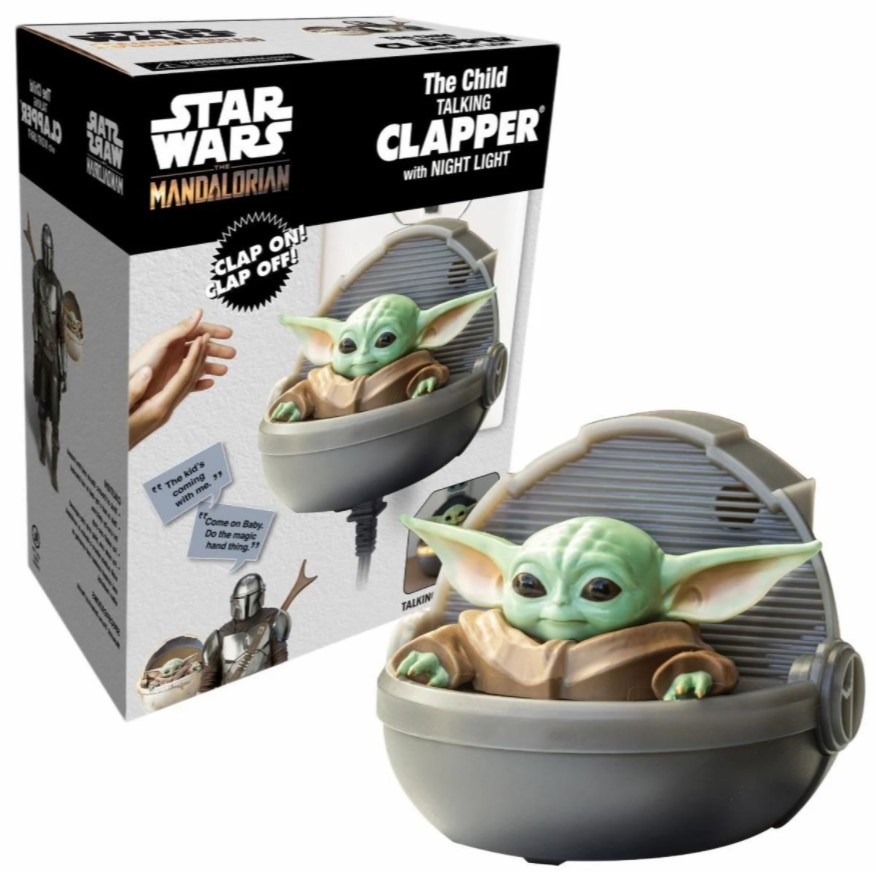 From Star Wars' hit show The Mandalorian, comes The Child Clapper Talking Night Light! As the Child's popularity grows, so do his powers. Be amazed as the Child, also known as baby Yoda, uses the force of 2 claps to operate an appliance. Clap 3 times to turn on the night light and hear Greef Karga and The Mandalorian quotes from the show, "Come on baby. Do the magic hand thing!" and "The kid is coming with me.!"

Grogu is known by many names – The Child, Baby Yoda, kid – but you probably know him best as the pint-sized Force-wielding hero in The Mandalorian whose origins are not completely clear. This adorable little green guy is the youngest 50-year-old this side of Coruscant, capable of moving objects with his powers while searching for snacks in a galaxy far, far away. Grogu belongs in your Star Wars collection.

Entertainment Earth
From the listing you can see that if you clap 2x he can magically operate an appliance. So if you wanted to switch on the light after coming home late all you would need to do is clap.
You can check out the listing for it by clicking the link here.
DISCLOSURE: This post may contain affiliate links. Meaning when you click the link and make a purchase, we receive a commission, which helps Nerdbot keep the lights on.