Cold Stone Creamery has announced a new collaboration with one of the most iconic kids cereals around. They have a two new treats for March featuring General Mills' Lucky Charms cereal!
The first is a classic ice cream treat in a green waffle cone. It comes with Lucky Charms™ ice cream, double the Lucky Charms™ Marshmallows, whipped topping & gold glitter.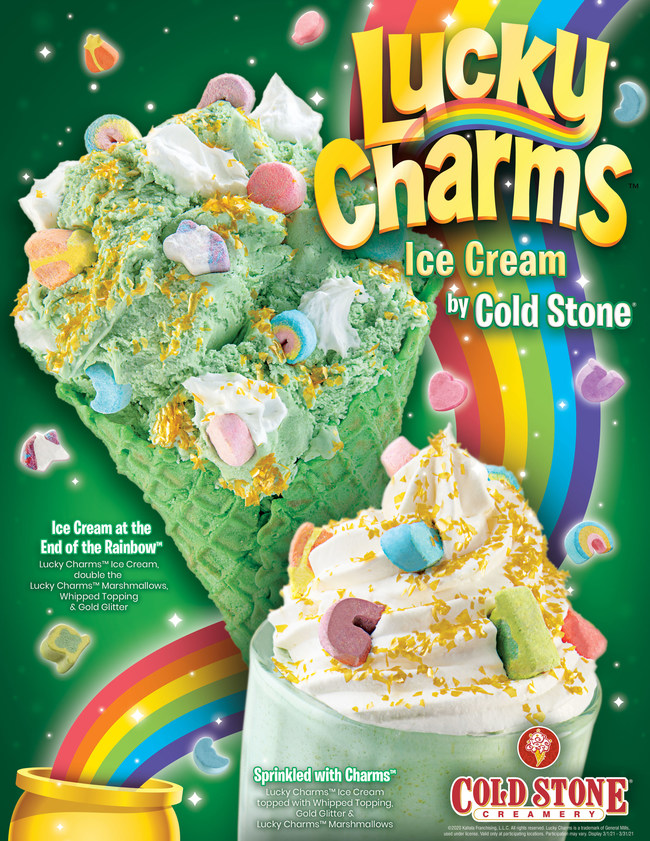 The second is a  "Sprinkled with Charms" shake which features all the same ingredients. The only difference is it's in a shake form.
Cold Stone Creamery is delighted to partner with General Mills this month to bring the magic beyond the cereal bowl and introduce this limited-time flavor…Guests of all ages will enjoy the nostalgia of this combination, and it's sure to bring some luck your way!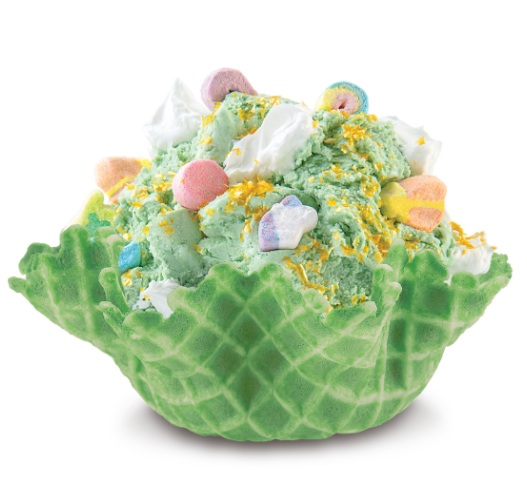 Cold Stone Creamery is offering these until March 31st, so if you want one you have a limited window.