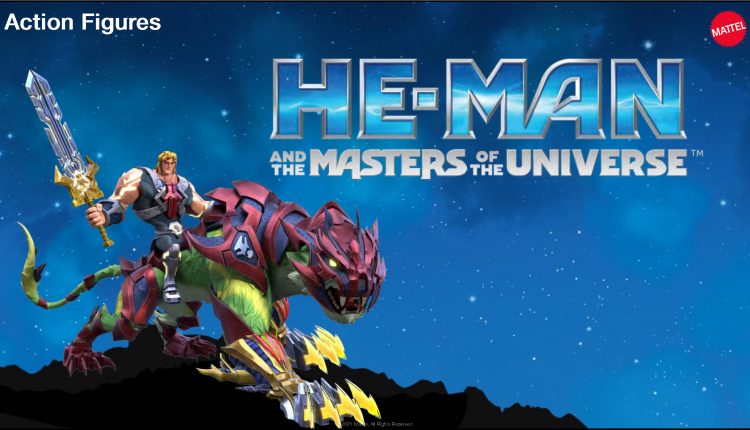 Just yesterday, the powers that be at Mattel held a virtual analyst meeting, and shared some pretty great teases of a new yet familiar line coming from the toy giant. "He-Man and the Masters of the Universe" is getting a brand-new animated series at Netflix, and that means new designs for the classic characters are coming, too!

These new designs are apparently NOT related to Kevin Smith's upcoming "Masters of the Universe: Revelations," which is also coming to Netflix (you can read more about that here), but an entirely other CGI animated series for the streaming giant, more centered towards kids.

Check em out: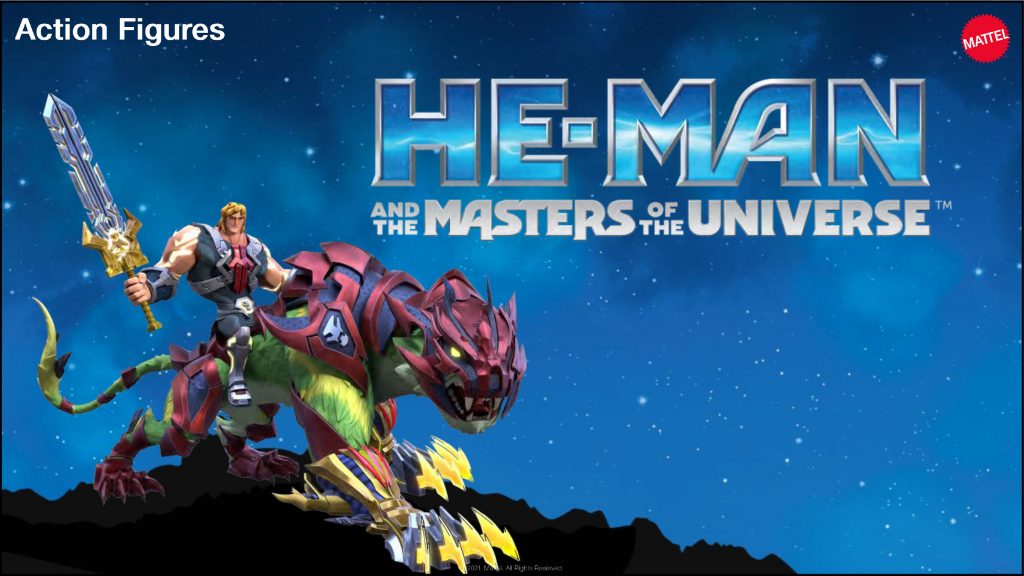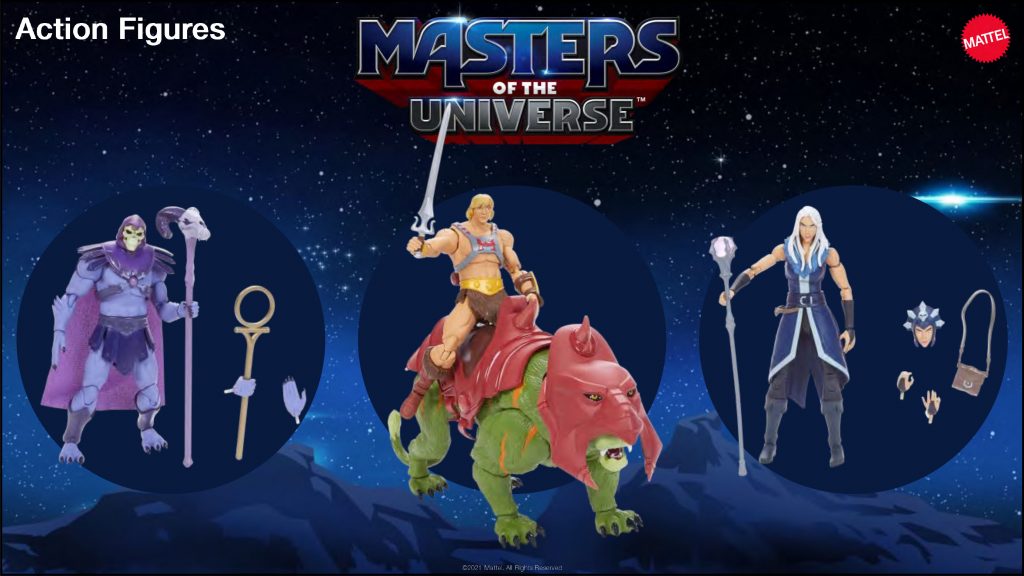 ---
[You can listen to the entire Mattel presentation on their official website here, but the following is the major points about "He-Man and Masters of the Universe."]
"But the blockbuster news of 2021 will be the return of Masters of the Universe. Last year we set the stage with the launch of special action figures and a truly awesome Castle Grayskull targeting fans and collectors. Adding cultural relevance, we collaborated with legendary artist and pop culture icon, Madsaki for a limited-edition collection through Mattel Creations that sold out in minutes.

And this year we go all the way. 2021 will be the first time the franchise has been supported with episodic content in nearly twenty years. And now it's getting two separate series on Netflix. The first, legendary filmmaker Kevin Smith's contemporary reimagining, is called Masters of the Universe: Revelation and it already has incredible buzz. Here's a peek at what's coming… And we'll follow this with a new animated series, He-Man and the Masters of the Universe – a fun reboot for kids, bringing in a whole new generation of enthusiasts.

Masters of the Universe has been a top priority since we began leveraging our catalog IP – and we've done it right. We've built tremendous anticipation and buzz among the many loyal fans of the franchise. We have world-class talent co-creating with us."
---
Sign up to Receive the NERDBOT News!