There's about to be a brand new trend in candy and it's going to be vegan. Nestlé has decided to add to their brand and make a vegan KitKat. Vegan is defined as when you don't use anything coming from an animal; and that means the dairy in the milk chocolate has been replaced.
The new KitKat will use a rice milk rather than a diary, and will mix it with their new 'sustainable' cocoa sources. Nestlé claims that the new KitKat will still maintain the "perfect balance between crispy wafer and smooth chocolate."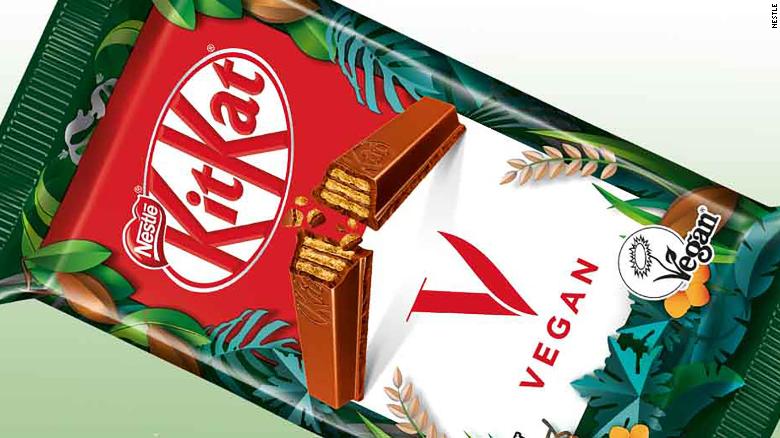 The new candy will start going on sale later this year across several countries before being sold worldwide. Louise Barrett, head of the Nestlé Confectionery Product Technology Center, said:
---
"Taste was a key factor when developing the plant-based chocolate for our new vegan KitKat. We used our expertise in ingredients, together with a test and learn approach, to create a delicious vegan alternative to our original chocolate KitKat."
---
Other companies have started the move over to vegan confections. Mars has introduced a vegan line of Bounty and Topic brands. Now that Nestlé is starting to veganize their chocolates there's no telling what they will make next.