A new species of lizard has been discovered and is now known as Brookesia nana, or the nano-chameleon. Scientists say that this is the smallest male in a species of reptile that they have ever encountered. They ran tests to make sure that the pair they found were sexually mature and found that to be the case.
A male and female pair were found which will be important in researching the new species. The female has a body length of 19 mm (0.7 in), or 29 mm (1.1 in) including the tail and the male measures at  just 13.5 mm (0.5 in) long, or 22 mm (0.9 in) including the tail.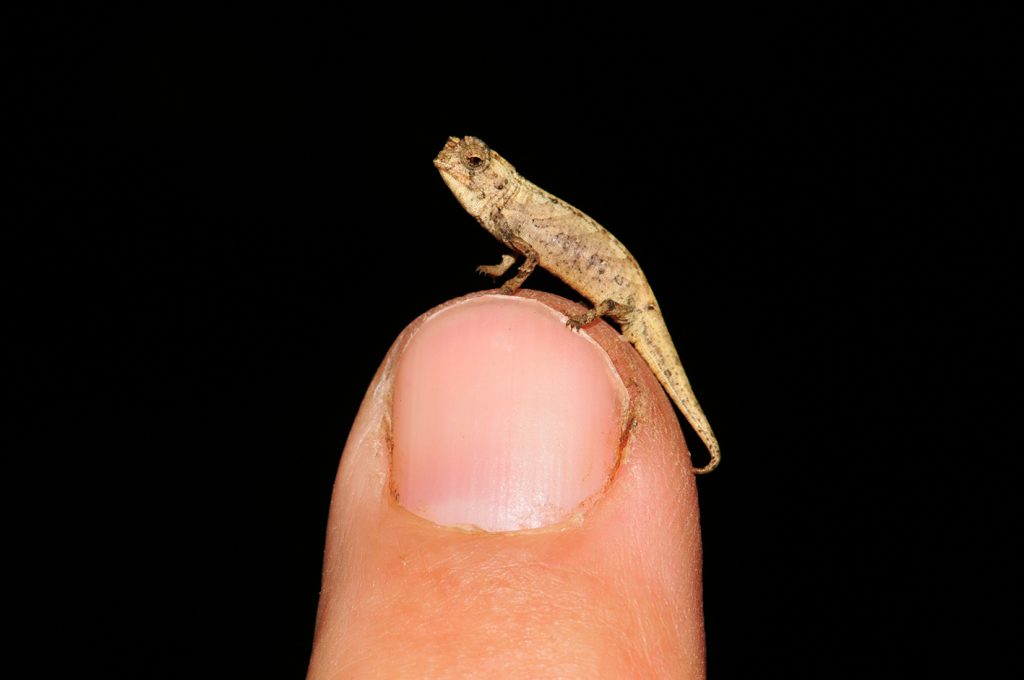 While running the tests they discovered that the female had two eggs inside her body which signifies being matured to an adult. The male was also very well developed with genitals are around 20% of the size of the males entire body. The size is important because otherwise it would be difficult to mate with larger females.
The male B. nana beat out the previous record for smallest reptile by about a millimeter. The record had been held by a related species B. tuberculata.
"Unfortunately, the habitat of the Nano-Chameleon is under heavy pressure from deforestation, but the area has recently been designated as a protected area, and hopefully that will enable this tiny new chameleon to survive," says Oliver Hawlitschek, an author of the study.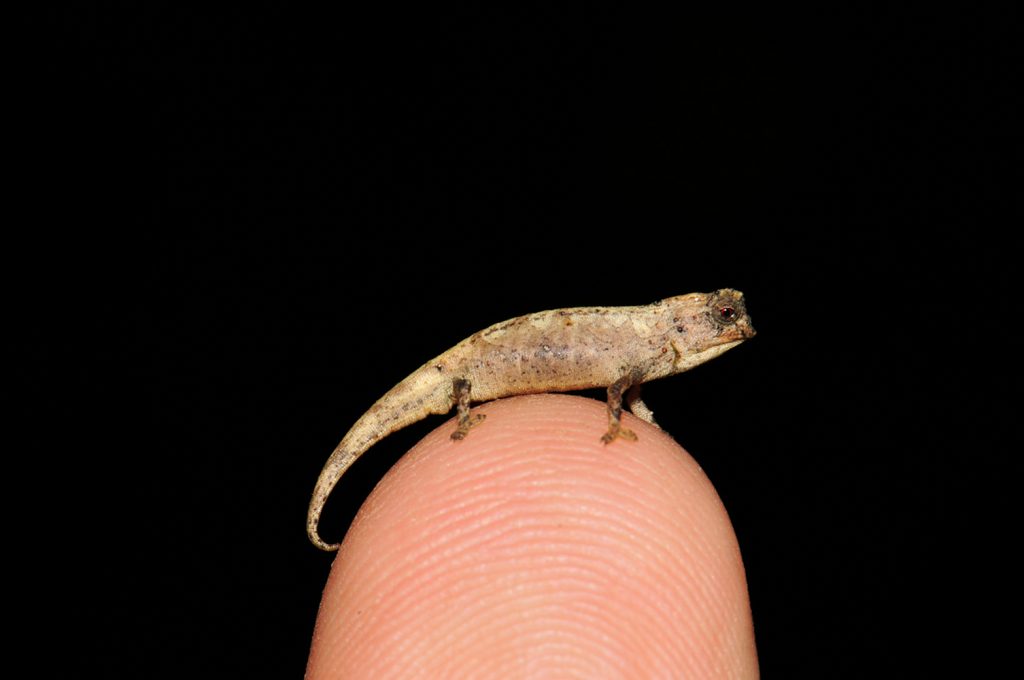 Adding to the mystery of why they are so small is the fact that B. nana was found in the mountains on mainland Madagascar. Typically when you find a species this small it is the result of the "island effect" which makes animals and reptiles grow smaller in order to fit the environment. They do still attribute this theory to the fact that there is heavy deforestation in the area the species was found. So they may only have a few acres of land where they actually live and thrive.