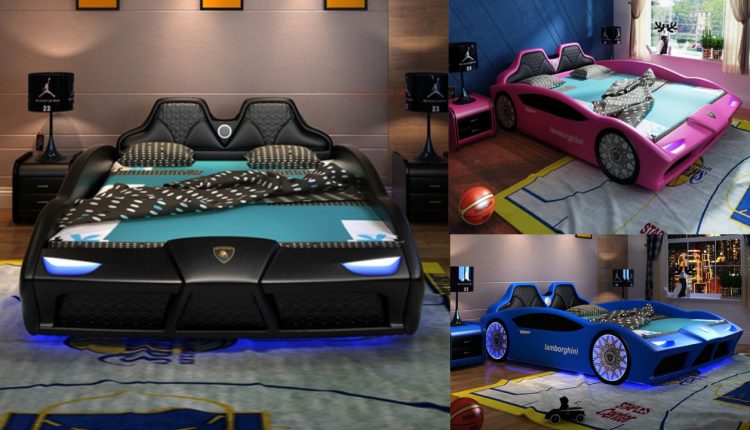 Live Your Best Life: Get an Adult Race Car Bed
Growing up I remember being very jealous over the fact that my little brother had a really cool race car bed. Race car beds are for boys they said. You can't have a Ninja Turtle birthday party that's for boys they said… I'm getting off track here. Speaking of tracks though no tracks are needed for these awesome adult sized race car beds I found.
The company behind these is Shenzhen Omayi Furniture Company. These beds are being sold on Alibaba.com and they come in full, queen and king sizes. You have to search "Race Car Bed Queen" or whatever size you are looking for for them to pop up. Some of these have working headlights and storage. It's all in the description of the item as to what features it comes with and some of them can even be customized.
There are some things to make sure of before buying though. You're going to want to double and triple check the size and make sure you have room for it. Since the beds fit around the mattress the size of the bed will be bigger than a standard frame. These beds are also sold in bulk on the site so your going to want to make sure you can get just one.
Check them out by clicking the link here!
Sign up to Receive the NERDBOT News!
[tipjarwp]