Lookit this! We get an early Christmas gift from Netflix, and it's gonna strike first, strike hard, and show now mercy! "Cobra Kai" season 3 release date is moving up!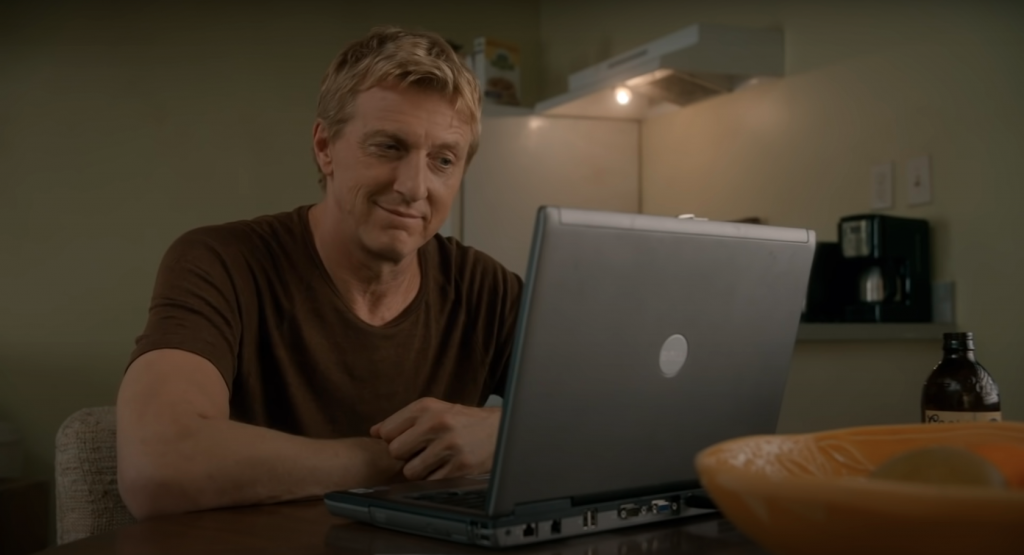 ---
"I heard you all whining about Season 3 taking forever. So I called the pawn shop and the guy walked me through this Netflix thing. Dude knows his stuff. Now you get it a week early. See you on New Year's, nerds." – Johnny Lawrence ?
---
So, get ready for more "Cobra Kai" on January 1st, 2021. Starting the new year off right!
---
COBRA KAI takes place over 30 years after the events of the 1984 All Valley Karate Tournament with the continuation of the inescapable conflict between Daniel LaRusso (Ralph Macchio) and Johnny Lawrence (William Zabka). Season 3 finds everyone reeling in the aftermath of the violent high school brawl between their dojos, which has left Miguel in a precarious condition. While Daniel searches for answers in his past and Johnny seeks redemption, Kreese further manipulates his vulnerable students with his own vision of dominance. The soul of the Valley is at stake, and the fate of every student and sensei hangs in the balance.
---