One of the things confirmed during yesterday's Disney Investor Day was the fact that Taika Waititi will indeed be helming a "Star Wars" film. Back in 2017, Kathleen Kennedy made a comment that she thought Waititi would be perfect to direct a story set in the galaxy far, far away.

Turns out, she was making a job offer?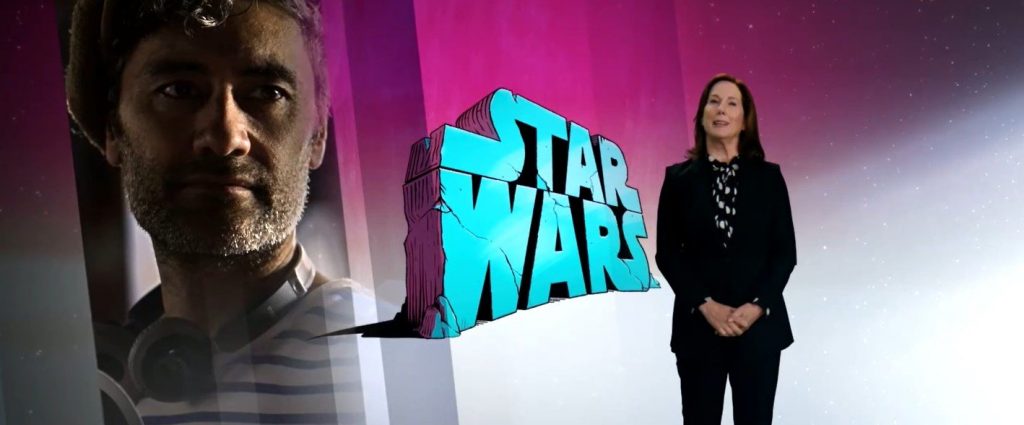 ---
"I would love for him [Waititi] to direct a Star Wars movie.  I think he has exactly the right sensibility. It was very exciting to see him step into the Marvel universe and do such an amazing job with Thor."
---
She even asked NewsHub to "let him know," and laughed, "Yeah," when asked if it was a genuine job offer. Clearly, it was.
Oddly enough, this wasn't the first time Waititi coming into the Star Wars fold has been addressed.  Back when Colin Trevorrow dropped out of directing Star Wars: IX in September, VOX Media supervisor Shaun McIlroy tweeted at Taika saying "sucks for Colin but maybe we can get a Taika Waititi Star Wars out of this?"
And of course, one of our favorite "Star Wars" observations he's made:
We don't know….really ANYTHING about Waititi's film, except that in typical Waititi fashion, he's cracking jokes about it.