If you haven't seen "Demon Slayer: Kimetsu No Yaiba" then I strongly recommend you start that up. It's one of the best anime to come out in the last year and one that's set the anime community on fire. If you enjoy a good action/adventure story then you can't go wrong with this one. And if you were waiting for the dub to be available somewhere other than Toonami, Funimation now has the entire first season you can binge right now.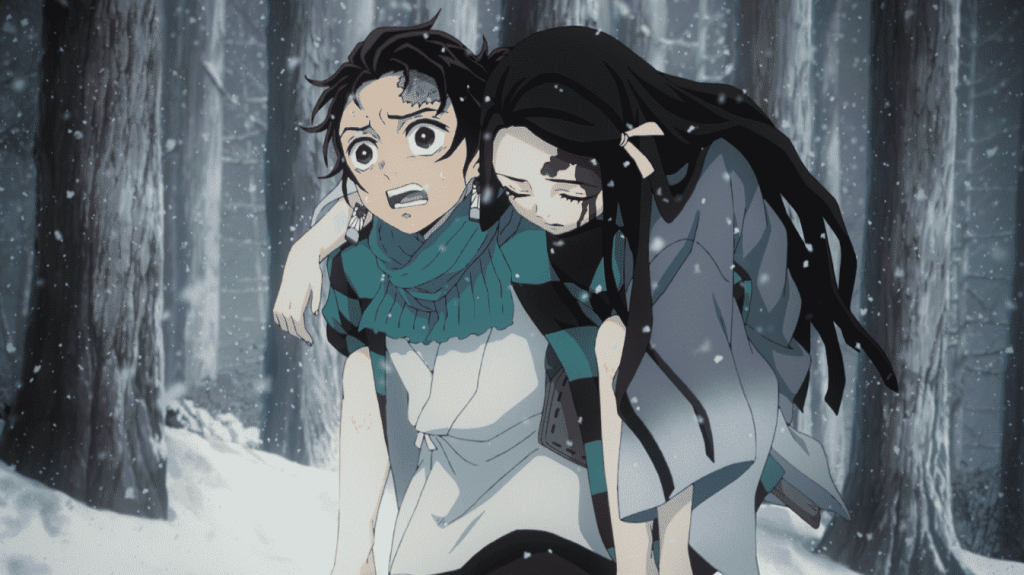 Aniplex of America's Demon Slayer: Kimetsu no Yaiba burst on the scene in 2019, marshaling a legion of fans with its epic tale of a slaughtered family; protagonist seeking revenge; and plethora of demons to fight along the way. In the series, bloodthirsty demons lurk in the woods and nobody dares to venture out at night, save for the demon slayers of legend. Surviving in this harsh world, young Tanjiro takes it upon himself to protect his family until the day that everything is taken from him in a vicious slaughter. Now, all he has left is his sister, and she's not even human anymore.
Funimation and Aniplex of America are bringing Demon Slayer -Kimetsu no Yaiba- The Movie: Mugen Train to theaters in early 2021. The film, which has broken box office records and earned more than $264 million in Japan, is based on the manga and follows the events of Episode 26. In it, Tanjiro, Nezuko, Inosuke, and Zenitsu board a train that they quickly learn isn't quite as it seems. With help from Rengoku, the Flame Hashira, they sense a demon presence on board, and it's up to the group to protect the train's passengers and survive their trip.
If you prefer to own the physical media, Aniplex of America has also released some beautiful box sets for parts 1 and 2 of the first season. You can read the review and view images for the first set by clicking the link here.