We're not exactly sure how or why, but the buzz on today's Sony "Spider-Man 3" [with Tom Holland] news includes the return of a notable "The Amazing Spider-Man 2" [with Andrew Garfield] character played by Jamie Foxx– Electro.

This story comes from The Hollywood Reporter's heat vision blog, and was quickly picked up by all the usual suspects. The outlet suggests that Foxx would be returning to the Spider-franchise as Electro, despite his….untimely explosion at the end of "The Amazing Spider-Man 2."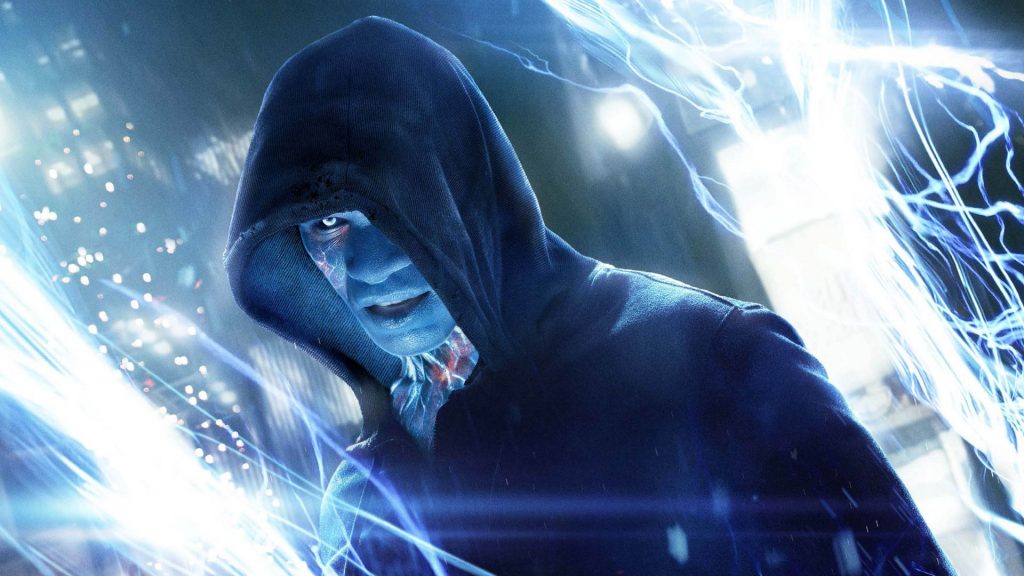 Director Jon Watts, who helmed the first two Holland-starring Spider-films, is back for the third, which at present still has a release date of Novemeber 5th, 2021. We're not alone in expecting this date to change.
Could this return mean that Sony really is considering bringing live-action into the fold of their highly popular "Spider-Man: Into The Spider-Verse" animated film with a big giant cross over of characters past and present?
Production on the third Tom Holland "Spider-Man" film is expected to start sometime this year in Atlanta, if the worldwide pandemic ever lets up.

Zendaya, Marisa Tomei, Jacob Batalon, and Tony Revolori are expected to be returning for the film. Kevin Feige and Amy Pascal are producing.