Even though iMacs are fast computers with amazing performance and speed and are appreciated by many professionals of all kinds, these computers can become slow over time too. And there are many reasons why this could happen to your iMac. 
But the most often occurring reasons are a full hard-drive, cluttered Desktop, a long list of startup items, browser cache, a not updated macOS, and so many other reasons. It may seem difficult to deal with all of them at once, but if you perform regular maintenance work on your iMac, you will never have to worry about having a slow computer.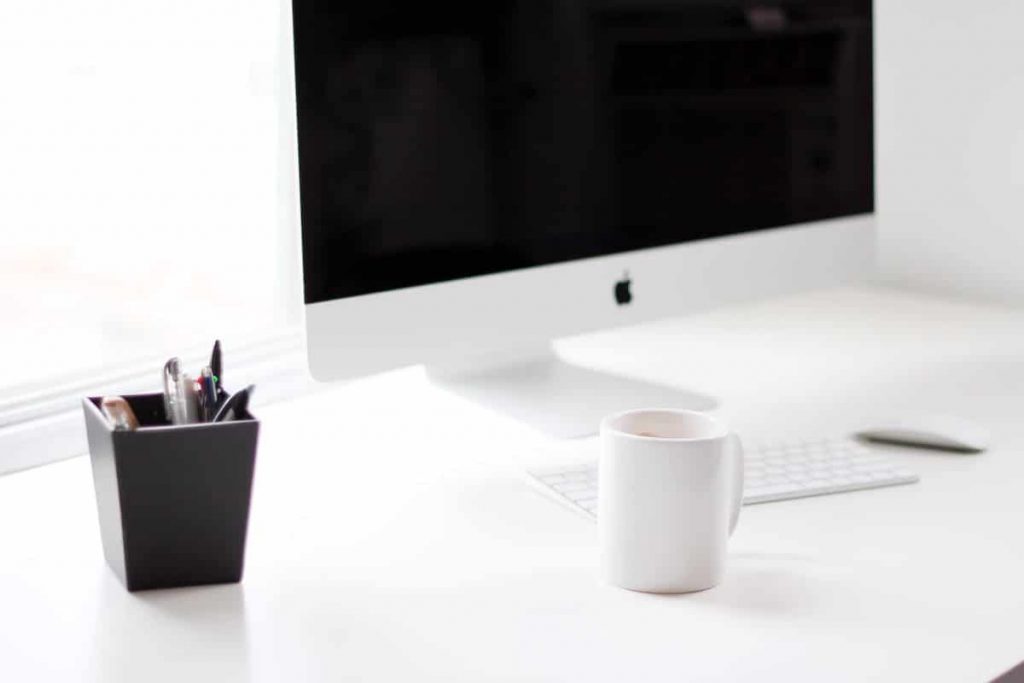 And unfortunately, having a slow iMac strongly affects our productivity – the computers have always been known as ones that help with productivity and efficiency. So today, we are going to share some tips that can make your slow iMac work faster – we hope you try it out, and it helps. 
Tip #1: Remove Apps You Do Not Use
One of the first steps of cleaning your iMac should be removing the apps you do not need. Sometimes we can be very unaware of how much apps we have laying in our iMacs and more to it – how much space do apps take up on our computer. At first glance, it may seem that a calculator with fancy graphics will not take up more than 50 MB – and then you see it uses more than 300 MB just because of the graphics.
More to it, often we have many more apps on our computers than we would ever expect. Apps just are such a thing – they come and go, and people love to try out new apps, experiment with them, and then forget them. The fastest way to get rid of them is to use software that helps you clean the apps on your iMac in no time.
But while you are deciding which apps to keep and which to uninstall, if you notice some unrecognizable apps that you do not remember installing, you might also be dealing with some viruses or malware on your computer. Especially if you find the kind of apps that you would never imagine yourself downloading. Then make sure you get a proper antivirus for iMac as soon as possible.
Tip #2: Optimize Your Startup Items
If you ever notice that your iMac takes more than 30 seconds to start, then it means you may be having some issues with your startup items. And in other words – you probably have too many of them, and there has come time to optimize those startup items. Once you do so, not only will your iMac perform faster, but it will also start more quickly.
Startup items are those apps that launch together with your iMac when you start it. It is completely okay to have 2-3 apps starting with the boot of the computer if you truly use them each time your computer starts. For example, it could be some software that you use for work, and you have to check it first thing in the morning.
But otherwise, if you rarely even use those apps but do not want to bother removing them from the startup items – either delete them or invest a little time and as a bonus, you will have a faster iMac.
Tip #3: Close the Apps Running in the Background
If you have many apps running in the background, it can be one of the main reasons why your iMac has become so slow, and some of those apps could be using significant memory resources. Even though you close the app by clicking the X icon, it does not mean that you have shut down the app completely.
In order to see which apps are currently running in the background, use the Activity Monitor. To find it, you can use the Spotlight Search icon in the upper right corner of your screen. After you have launched the Activity Monitor, you will be able to see a list of apps currently running and how much memory resources they are using.
You can either shut down the apps from there or, if you want to do it faster, each time you see app icons in your Dock that are located at the bottom of your screen if they have a dark dot under the icon, it means that the app is currently running. To close it fast, simply press the Control key on your Magic Keyboard, and either choose the option Quit or Force Quit – you will see the Force Quit option if the app is not responding.