We love Sacha Baron Cohen. Sure, his brand of humor isn't always the best, but we respect the hell out of him for his various stances and positions he never backs down from across several subjects.

Like that Freddie Mercury biopic Baron Cohen was going to be starring in alongside Lady Gaga. YEAH. We're still mad we didn't get THAT version, especially after the horribly bland (and oftentimes offensive) version we got from Bryan Singer that Dexter Fletcher valiantly tried to rescue.

But perhaps the thing most folks know Baron Cohen from his is absolutely outrageous character, Borat.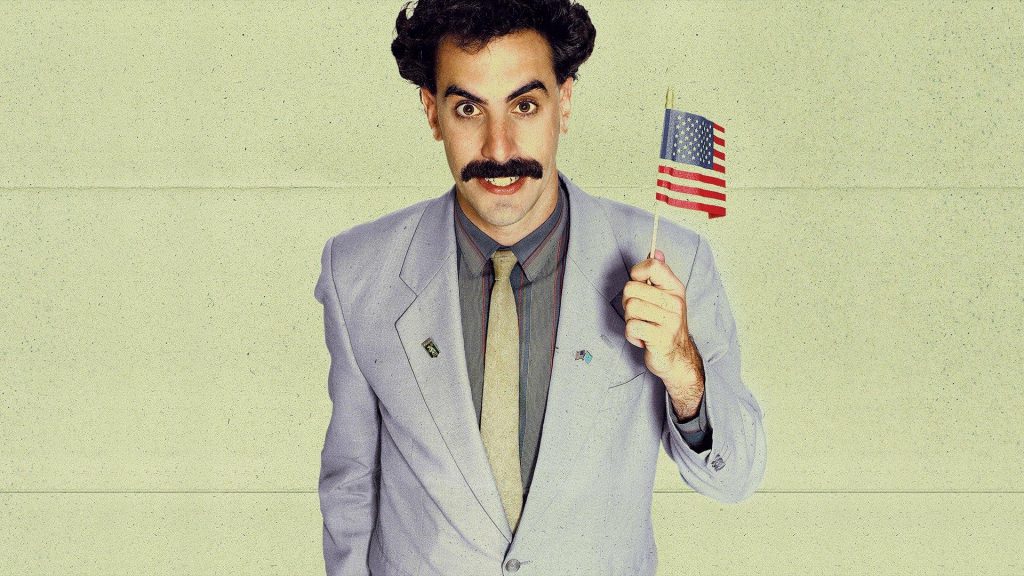 Imagine if you will, that the comedian decided to secretly film and complete a second film staring the….questionable journalist from Kazakstan….WITHOUT ANYONE KNOWING?!?
The character of Borat was first developed by Baron Cohen on the F2F show in 1996 as Alexi Krickler from Moldova, then as Kristo Shqiptari from Albania on Paramount Comedy 1, and eventually as Borat Sagdiyev on "Da Ali G Show" in 2000 in the UK.

The feature film "Borat! Cultural Learnings of America for Make Benefit Glorious Nation of Kazakhstan" hit theaters in 2006. Which leads us to 2020, and the sudden realization that "Borat 2" is coming. Supposedly.

Thanks to our friends over at Collider for tipping everyone off to this reported factoid. We're all still waiting for official comment from…anyone….about this, BUT Collider did manage to track down a Youtube video of Baron Cohen driving around as Borat in Los Angeles.

We'll of course let you know what we hear about this possible film release.