We're still absolutely heartbroken that Comedy Central made the pretty dumb decision to cancel one of their last remaining originally scripted series, "Drunk History." The hilarious (and highly educational) show from creator/host Derek Waters had already been renewed for a seventh season, when without warning, the cable network changed their minds and pulled the plug.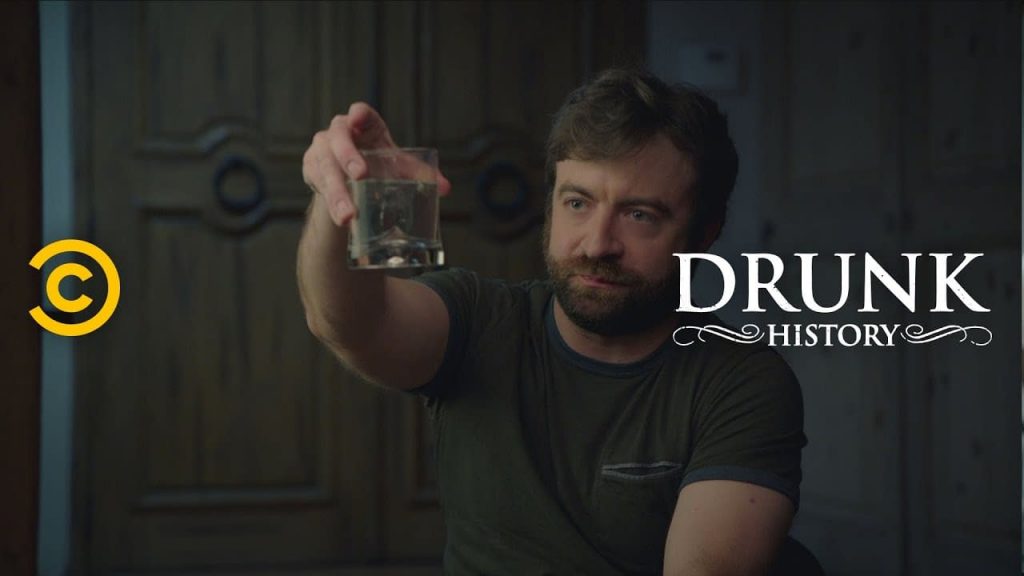 Waters said he wasn't even informed of the decision by anyone from Comedy Central- he seems to have found out via Twitter. He told Variety:
---
"It sounds a little dramatic, but it's like a funeral without any music. I would love to finish what I started. It would just be nice to end on your own terms, to say goodbye and not just be like, 'that's it.'

[Still no] actual answer why it happened…no one's called me. I have no idea. I have no verification of it."
---
Thats….really enraging. Why in the WORLD would Comedy Central do something like this, in this way?

The worst part? Waters says a large portion of the 16-episode season 7 was already in the can. Mostly the "drunk" part, where guests get blitzed and tell their historical stories.

Variety goes on to list the episodes we would have gotten, which would have incluced stories about Bruce Lee the celebrated African American World War I regiment Harlem Hellfighters; Black mail carrier pioneer Stagecoach Mary; 1930s actress Thelma Todd; 1800s abolitionists and Black leaders including Lewis Hayden and James Armistead Lafayette; and comedian Patton Oswalt on the battle between rivals to build the largest ball of twine. Sam Jay, writer on "Saturday Night Live," would have told the story of Glenn Burke, baseball's first openly gay player.

The one that got us though was a teacher appreciation episode. Waters and his favorite teacher got drunk, and discussed Alexander Hamilton and the Whiskey Rebellion.
---
"It was the most emotional, best night of my life. Being able to be friends with your history teacher is already cool, but then to get drunk and put them on a TV show! We were wearing suits and we jumped in a pool, and laughed and cried. I had my old binders from high school. And I asked him to re-grade them, and he was reading his old notes on that. 'I'm like, that can't go to waste!'

How great would that be right now, to give love to the most unappreciated, important job in society? What other comedy show is doing that? We were telling stories, diverse stories and we were telling stories of unsung heroes that don't get in the books. So I'm very disappointed and sad to see what I know of it now being over."
---
We really, REALLY wish one of Waters' influential industry friends could put their weight behind at least that teacher episode seeing the light of day. Maybe do a friends and family-produced version of the story portion, so we don't miss this pretty fabulous-sounding episode.

We love you, Derek, and we'll raise a glass of bourbon to you tonight.