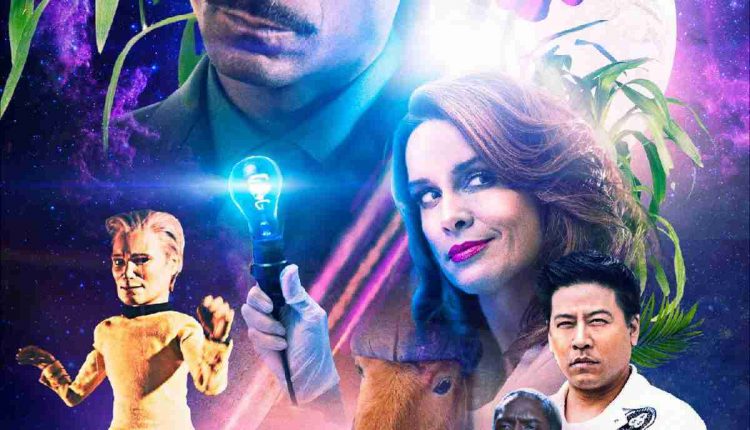 Ok, so, we'll admit to enjoying our fair share of low budget parody films. Seriously, remember when SYFY used to do all those TERRIBLE CGI-creature feature films, and how horribly awesome they were? Yeah. That type of thing.

Enter one parody film that "Star Trek" fans might wanna check out, "Unbelievable!!!!!."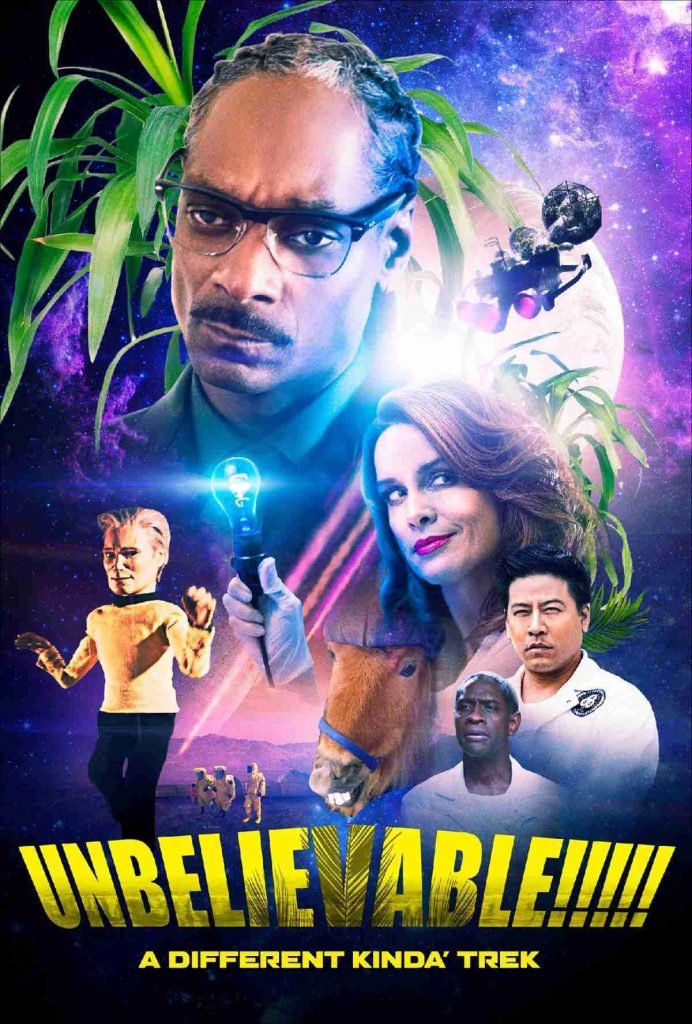 Yes, that is indeed Snoop Dogg on the poster. He's not only appearing in the film, but is also an executive producer on it.

"Unbelievable!!!!!" comes from Archangel Films LA Writer/Director Steven L. Fawcette and producer Angelique Fawcette, who also star in the film.
---
"Unbelievable!!!!!" is a Sci-Fi Parody Adventure which follows the crazy exploits of four off-beat astronauts (one is a marionette) who travel to the Moon on a rescue mission to determine the fate of two Space Agency comrades who have not been heard from in several days. The individuals they find at the Lunar Base are not whom they appear to be and nearly succeed in killing our heroes. Soon the astronauts find themselves trying to save the Earth from an invasion of Killer Plant Aliens!!"
---
Starring Chase Masterson, Garrett Wang, Tim Russ, Nichelle Nichols, Robert Picardo, Linda Park, Manu Intiraymi, Armin Shimerman, Vaughn Armstrong, Gary Graham, Anthony Montgomery, Marina Sirtis, Nana Visitor, Walter Koenig, Michael Dorn, Julie Warner, Dina Meyer, Olivia d'Abo, Jeffrey Combs, John Billingsley, Max Grodenchik, Casey Biggs, Gary Lockwood, Michael Forest, Jack Donner, Connor Trinneer, Dominic Keating, Brenda Bakke, Patti Yasutake, Steve Rankin, Michael Dante, Sean Kenney, BarBara Luna, Beverly Washburn, Celeste Yarnall, Bobby Clark, Jasmine Anthony, Menina Fortunato, McKenzie Westmore, Crystal Allen, Christopher Doohan, Original "Star Trek" composer Gerald Fried, and one of the harmonica players, Tommy Morgan (also from "Star Trek: The Original Series").

What an absolutely crazy-sounding movie. Check out the trailer below:
Sign up to Receive the NERDBOT News!
[tipjarwp]