Less than a month after the reveal of "Crash Bandicoot 4: It's About Time," we have yet another Crash title to look forward to playing. "Crash Bandicoot: On the Run" is a new endless runner-style game for Android and iOS devices.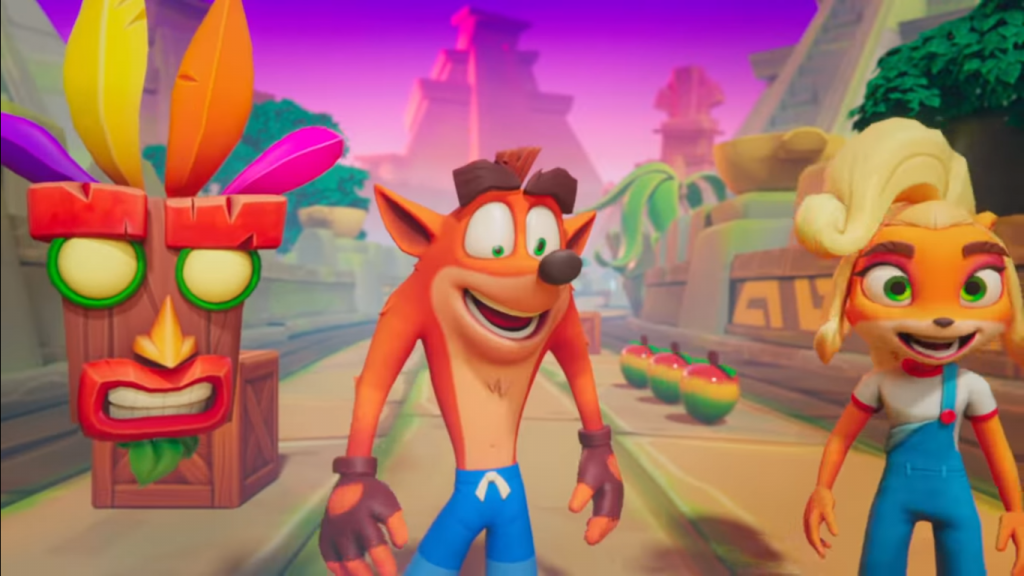 Similar to mainline Crash titles, this mobile game will have players overcoming obstacles to keep Crash moving forward. There are items to collect and use and multiple paths to explore on each run of a level across Wumpa Island. Players will see many familiar levels from the main games re-configured to fit into the endless runner-style. If that's not enough, there are also bosses from the original games to challenge. Scorporilla, Nitrus Brio, Dingodile and Nina Cortex are just a few of the villains you can expect to face. Additionally, "Crash Bandicoot: On the Run" will have some base-building and weapon crafting elements. There will also be multiplayer where you can team up with other customized Bandicoots to complete levels.
The official game description reads:
"Dr. Neo Cortex has dispatched iconic villains across the multiverse to take control of all dimensions. With the help of his sister Coco, Crash must bash Cortex's minions back to their own dimensions! Use Crash's unstoppable energy and let the fur fly as your run, spin and slide your way to stop the dastardly Dr. Neo Cortex from destroying all worlds."
"Crash Bandicoot: On the Run" is free to play, but there will be some optional in-game items for purchase. You can pre-register for the game now and receive an exclusive skin for Crash. It's the blue hyena skin from "Crash Team Racing: Nitro Fueled." Otherwise, we can expect a release date for the mobile title to hopefully arrive soon.