Ah, who can forget "The Office"? Whether it's Michael Scott's silly antics or Dwight doing some crazy martial arts in the office there's just so many memories. Now to celebrate the episode "The Dundie Awards" Toynk is selling a replica of the award used in the show.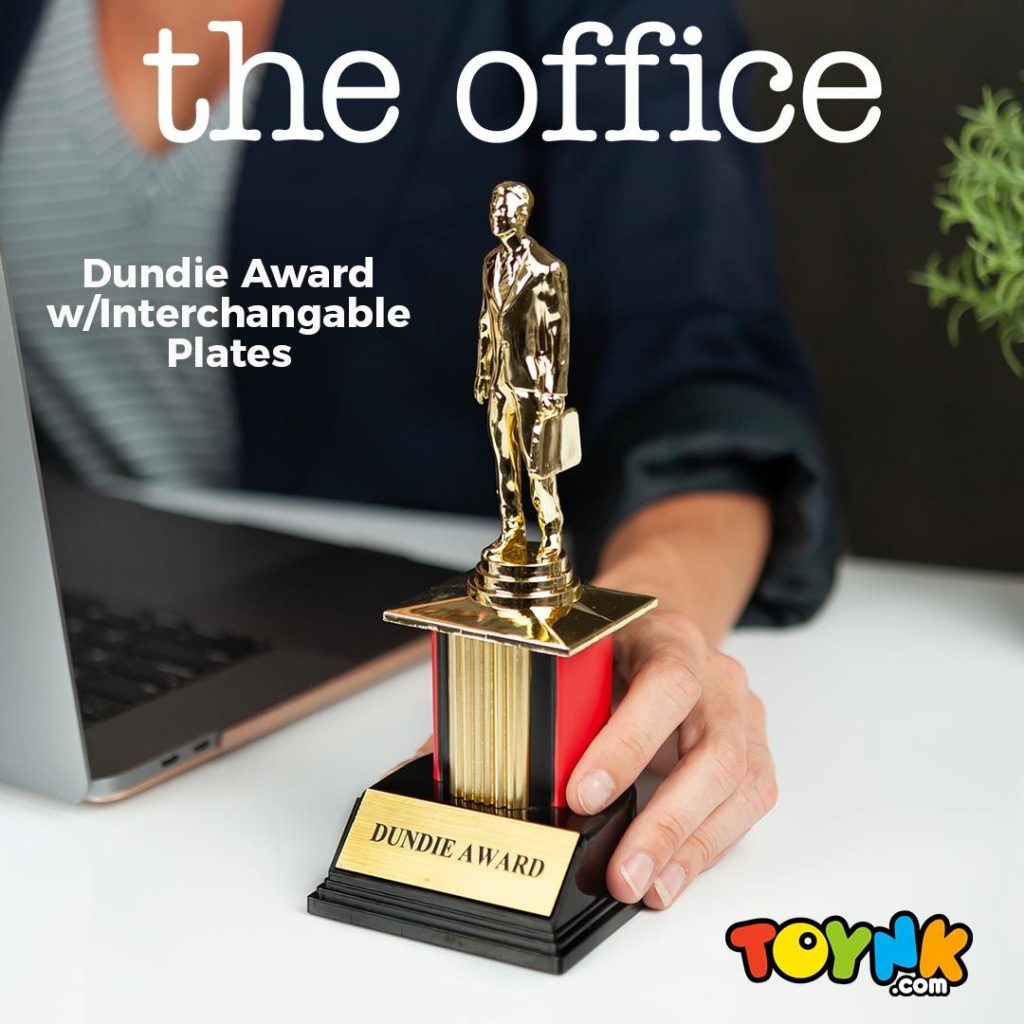 Imagine it now. You're at Chili's when you pull this award out of your bag. Stand up to make an announcement and suddenly you're in the episode. Or you could just use it as a joke around the office. With interchangeable plates you can make it say things like "Don't go in there after me award", "whitest sneaker award", or some other ones that might not be too appropriate for the workplace.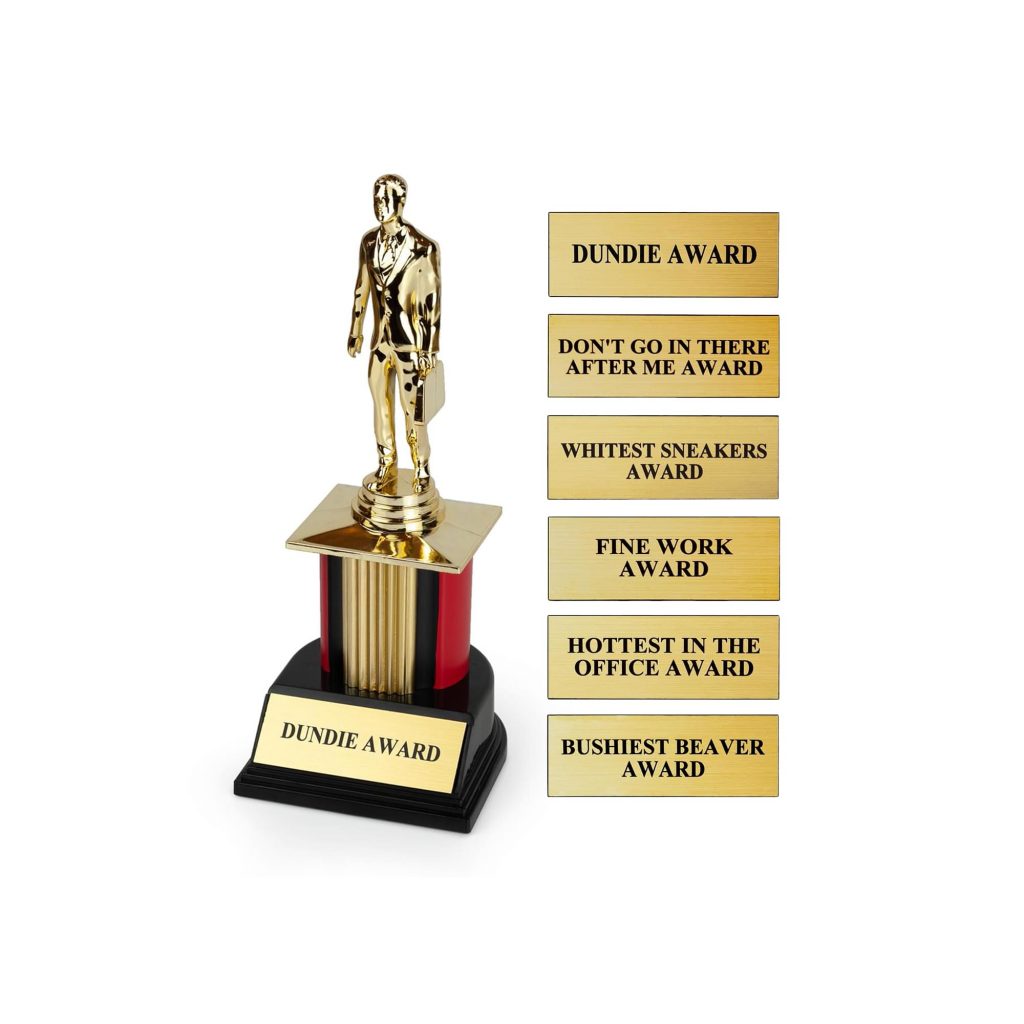 "Bring home a part of what makes The Office series timeless. The Dundie Awards Ceremony has a special place in Michael Scott's heart and in the heart of every fan of The Office. Measuring 8 inches tall, this Dundie Award replica will make a wonderful display piece on your desk at your office. Complete with 6 interchangeable plates, this Dundie Award allows you to express yourself in whatever way you deem appropriate. Bring this officially licensed piece of The Office fandom to your collections today!"
You can get one by clicking the link here. And it's not only good for using at work. It would also be cute for a home office.
DISCLOSURE: This post may contain affiliate links. Meaning when you click the link and make a purchase, we receive a commission, which helps Nerdbot keep the lights on.