"GOONIES NEVER SAY DIE."
The iconic Richard Donner film "The Goonies" is celebrating a pretty big anniversary this year. Warner Bros. Home Entertainment is releasing a 35th birthday of the adventure with a Special Edition 4K Blu-ray Gift Box!
There is also a fancy Blu-Ray set, and a standard 4K Blu-ray release.

BUT, we wanna tell you about the special edition.
Special Edition 4k Gift Box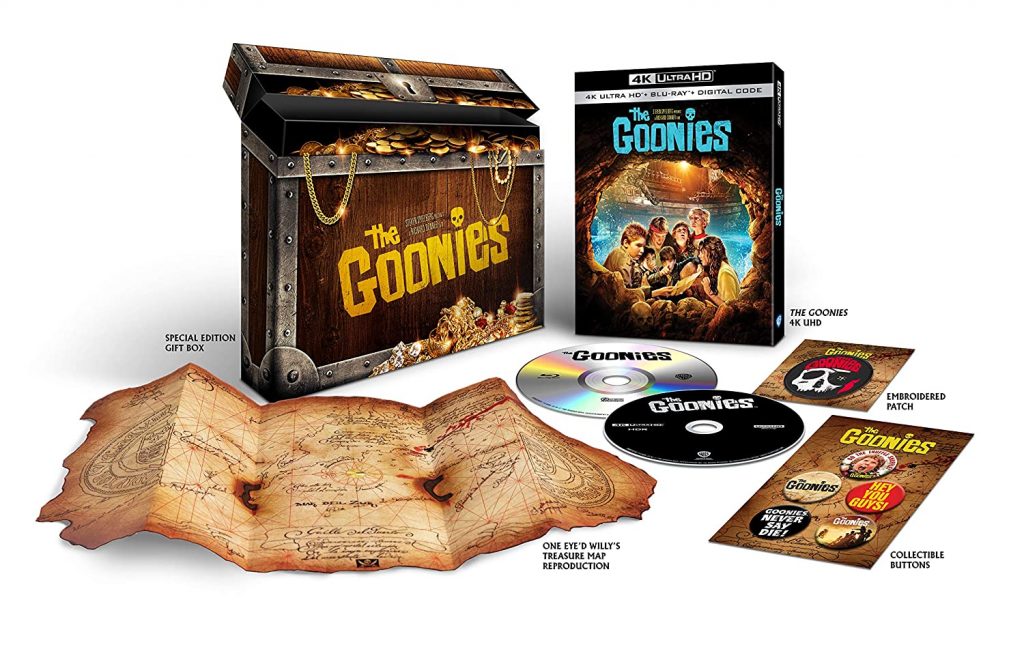 As you can see from this photo, the gift set has some pretty great additional items- One Eyed Willy's treasure map, a set of five buttons, a patch, and a fabulous display box for everying!
You can pre-order the set, which is gonna start shipping in September 2020, on Amazon here.
The 25th Anniversary Set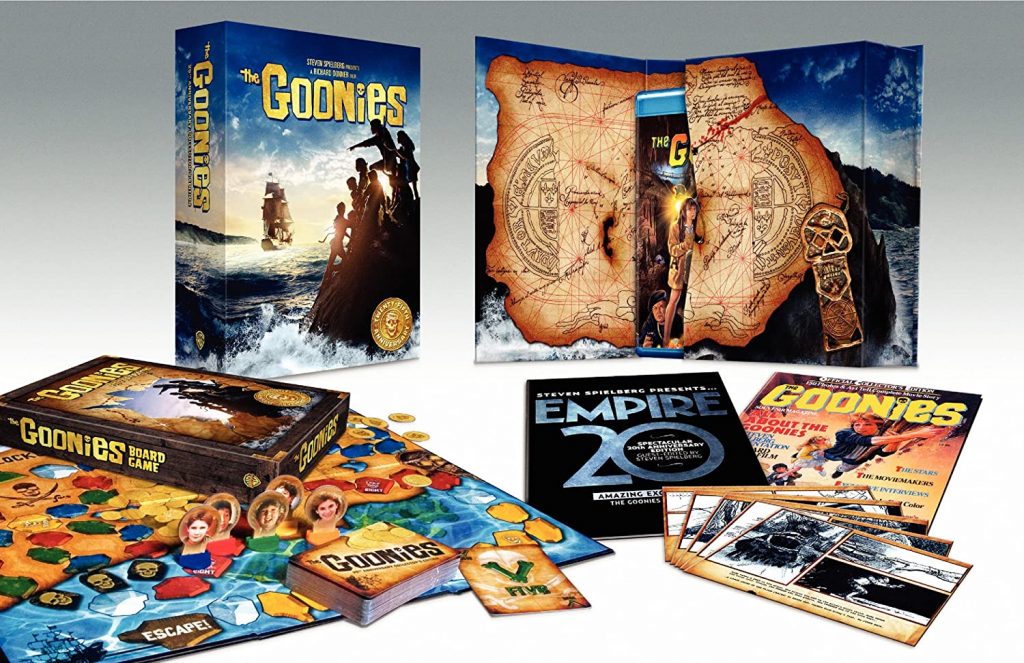 Maybe you already have this, but the 25th anniversary release does have "The Goonies" board game.

You can pick up a copy of this release on Amazon here.
Official "The Goonies" Synopsis:
From the imagination of Steven Spielberg and Chris Columbus The Goonies plunges a band of small heroes into a swashbuckling surprise-around-every corner quest beyond their wildest dreams! Following a mysterious treasure map into a spectacular underground realm of twisting passages, outrageous booby-traps and a long-lost pirate ship full of golden doubloons, the kids race to stay one step ahead of a family of bumbling bad guys…and a mild mannered monster with a face only a mother could love. A family adventure classic from start to buccaneering finish, The Goonies is a cinematic treasure trove of breathtaking action, dazzling effects and shiver-yer-timbers thrills.
---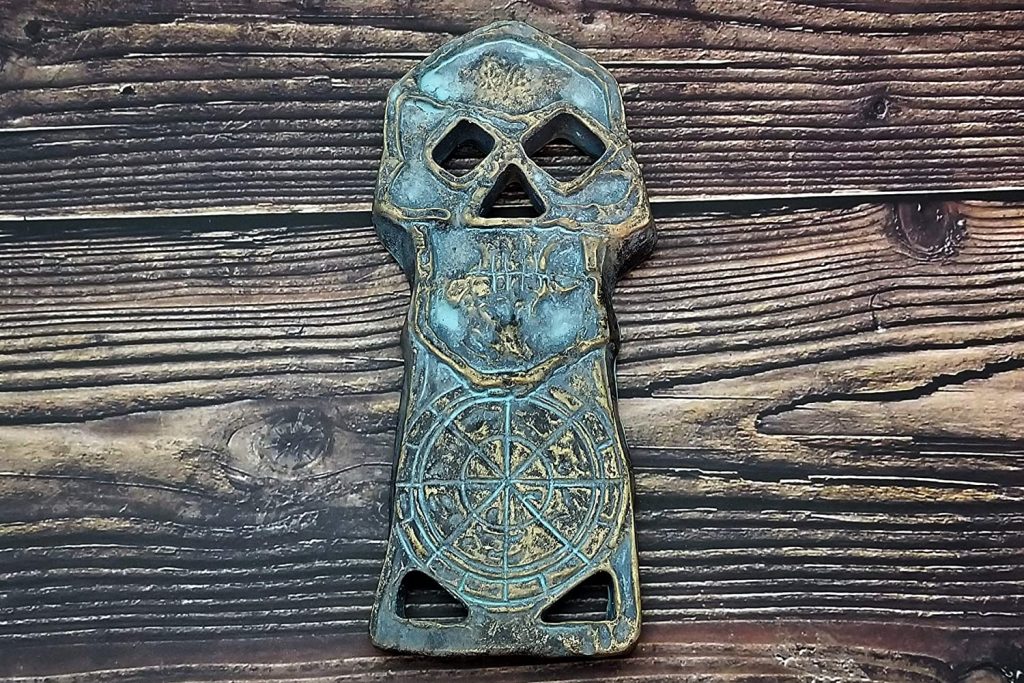 You'll totally need your own copper key, though. Pick this one up here.
DISCLOSURE: This post may contain affiliate links. Meaning when you click the link and make a purchase, we receive a commission, which helps Nerdbot keep the lights on.
Related Posts