Coaster season is almost here and it looks like we may get the chance to accelerate our adrenaline after all. Frontier City theme park in Oklahoma will be opening on June 5th. It will be the first of Six Flag's theme parks to open to the public during the coronavirus pandemic. Reopening dates have yet to be given for the company's other theme parks across the country. Ahead of its reopening, the company has revealed what safety measures will be in place to protect guests and employees from the coronavirus.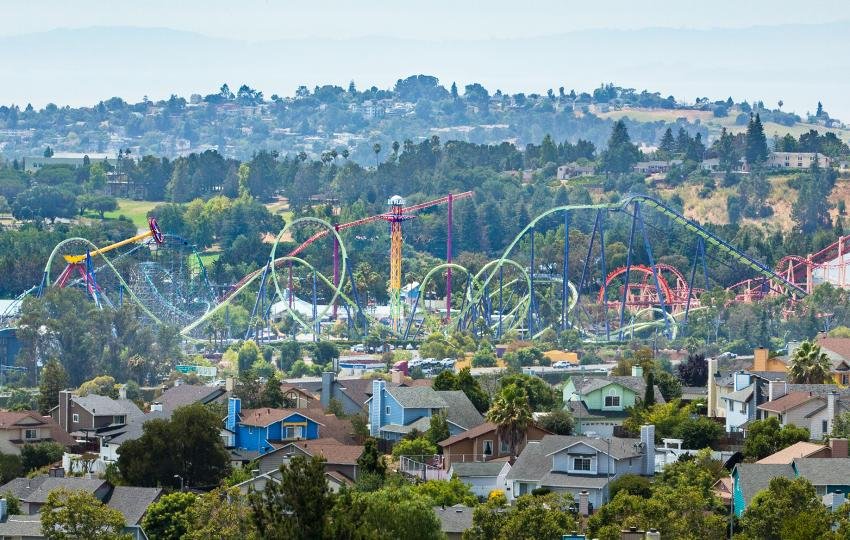 "All guests over the age of two and all team members will be required to wear face masks covering the nose and mouth throughout their visit/work day. Accommodations may be made on a case-by-case basis for persons with disabilities, health concerns, religious restrictions, or other circumstance," says Six Flags in a statement.
Six Flags will also be utilizing distance markers throughout the park to encourage social distancing. These markers will be especially prevalent at locations where lines will form for rides. Dining areas will be adjusted for additional space between diners. On the rides themselves, guests will be separated to allow for social distancing. This means that fewer guests will be able to board each ride.

You can read the entire statement on the Six Flags website here.
As an additional precaution, the park will utilize new imaging technology to conduct temperature checks at the front gates. This technology ensures a touch-free check to reduce the spread of coronavirus. Advanced screening technology will allow for hands-free bag checks as well. Don't count on showing up at the gates and getting inside though.

Guests interested in visiting the park must register at sixflags.com/reserve. You enter a ticket number and then select what date you would like to visit. If you are planning to go this summer, you may want to get your tickets soon. Social distancing precautions mean that the park will have a far smaller maximum capacity this year. If you begin to feel sick before your trip, no worries. Six Flags is allowing guests to cancel without penalty before 8:00 AM on the day of their visit.