Christopher Nolan's "Tenet" Trailer Releases…in Fortnite?!
Strangest. Timeline. Ever.

This just in- Christopher Nolan's upcoming film "Tenet" is getting a new trailer release, and it'll be happening in Fortnite.

Yes, you read that correctly.

Christopher Nolan, the king of IMAX and perfect sound design, is releasing a trailer via a video game.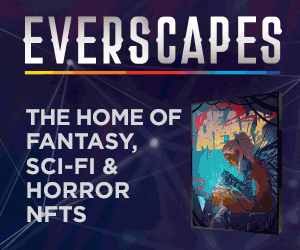 This is not the first time the incredibly popular game has hosted a world premiere event- there was the Travis Scott album drop last month.
"Tenet" is an upcoming action thriller film written and directed by Christopher Nolan. It stars John David Washington, Robert Pattinson, Elizabeth Debicki, Dimple Kapadia, Michael Caine, and Kenneth Branagh.

It may be the film that single handedly reopens American movie theaters, if Warner Bros. Pictures holds to their steadfast plan of giving it the experience it deserves.

"Tenet" currently has no official release date, as this afternoon, WB pulled any/all dates from their social media accounts for the film.

You can see the first trailer below:
Sign up to Receive the NERDBOT News!