The sheltering in place sparked by the coronavirus pandemic has had many of us spending much more time at home than usual. In some cases, that has meant a lot more time with our pets. Various memes have put forth the idea that the dogs are elated at the new norm, whereas the cats are angrily waiting for us to get out of their hair. And if we don't let them go back to napping 23 hours a day, they may retaliate by shredding our precious stockpiles of toilet paper.
The extended hours at home have also caused some of us to reevaluate our living spaces. For many, that has led to extensive spring cleaning to fill up the hours. Thinning out the wardrobe, cleaning out the clutter, finally organizing all those books or DVDs or whatever you have lying around. And when that is done, thinking about maybe sprucing the place up a little. After all, you could be stuck there for a bit longer. Better liven the place up a little.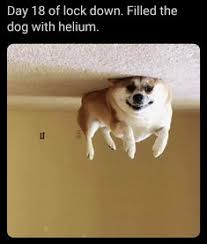 So what can you do to bring a touch of class to your personal castle? How about a renaissance-style portrait of its true king or queen—your pet. Just upload a photo, and the artists at Crown & Paw will hand design a unique renaissance portrait of your beloved pet. And the service isn't limited to just cats or dogs. Whatever your beloved companion is, they will accommodate and combine their image with 19th century portraits or renaissance oil paintings.
In addition to cats and dogs, they have done portraits for birds, horses, micro-pigs, and even hedgehogs. Have more than one best friend? No problem! Crown & Paw can include multiple pets in a portrait. And the results look like they come out much better than those with that app that converts your selfies into a renaissance painting.
The Crown & Paw portraits come in three different sizes (8"x10", 12"x18", 16"x24") to fit in that place of honor on your wall. They also ship worldwide so everyone can get a unique portrait of their prized pet. Most of the canvases are around $49.95 USD plus shipping, but you can also get digital downloads for $10 USD. Posters and phone cases are also available. The process is relatively easy – pick your pet's outfit, upload your photo, and place your order. Not a fan of renaissance art? There are some other options, such as sports attire, military uniforms, cowboy/cowgirl outfits, superhero suits, and even a storm trooper or Harry Potter-esque look.
Or you can head over to Doggovinci where there are a number of pop culture options, especially from popular movies and TV shows. Star Trek, Star Wars, 'Batdog', 'The Dogfather', 'Barking Bad', 'Pup Fiction', even the famous painter 'Dogg Ross'. In addition to canvasses, posters, and phone cases, Doggovinci also does mugs, T-shirts, ties, and leggings. So you can wear your pet and look more stylish than if you bought from that Japanese company that will make a replica of your pet's head to wear.
Want something a bit more snuggly? How about a personalized blanket from PrintyPets. They also do pillows, mugs, mousepads, magnets, beach towels, posters, and canvases. However, their images tend to be just your pet's face with a plain colored background, or possibly a holiday motif such as Easter eggs, Halloween bats, or American flags.
So if you want an interesting talking piece featuring your best friend, take a picture (be sure the lighting is good, you are at face level, and all ears are in the pic). Then select the product and service that you like, find a suitable outfit to showcase your pet's personality (if necessary), and place your order. Then sit back and enjoy your unique masterpiece, much better than the classic dogs playing poker.