Krispy Kreme is known to give us new flavors now and again. But I think it is especially exciting to get new flavors in the midst of all the negative we have going on these trying times. We are stuck at home with nothing but the news. So why not sweeten up our days with new treat flavors provided by the tantalizing Krispy Kreme?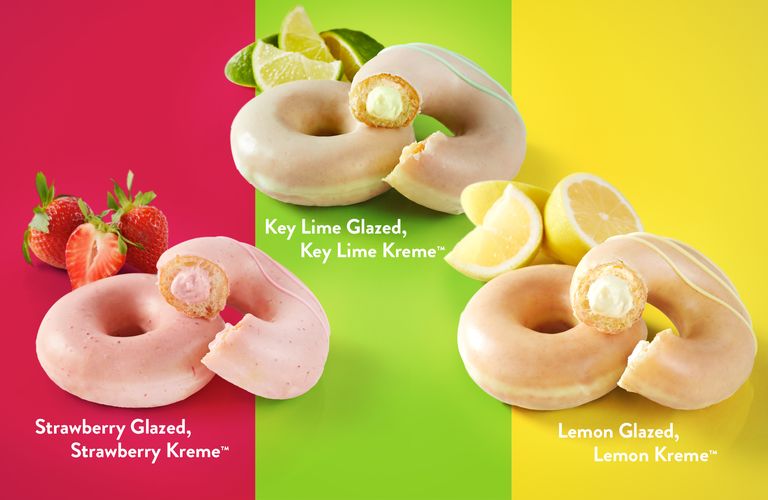 These bold flavors are perfect for Spring. What better than the beautiful red strawberry that flourishes this season paired with the tangy flavors of lemons and limes?
As always though you have to be on top of when these flavors release as they will only be released one at a time and not all at once. Unfortunate, I know. One new flavor will be available every week from Tuesday through Friday, starting with Strawberry.
Here are the specific dates:
Strawberry Krispy Kreme donuts will be available from April 28 through May 1, while you can grab Key Lime between May 5-8 and Lemon from May 12-15.
So there will technically be a total of SIX new donuts just three new flavors. Each donut will have a glazed option and a creme filled option.
And if you are lucky enough to live close enough to a Krispy Kreme location-
YOU DON'T EVEN HAVE TO LEAVE THE HOUSE! Krispy Kreme recently launched nationwide delivery, so if you don't feel like ordering online for curbside pickup, you can choose to have your tasty treats delivered right to your door. How awesome is that?
We are definitely excited to try these new flavors and have high hopes! Let us know what you think in the comments!